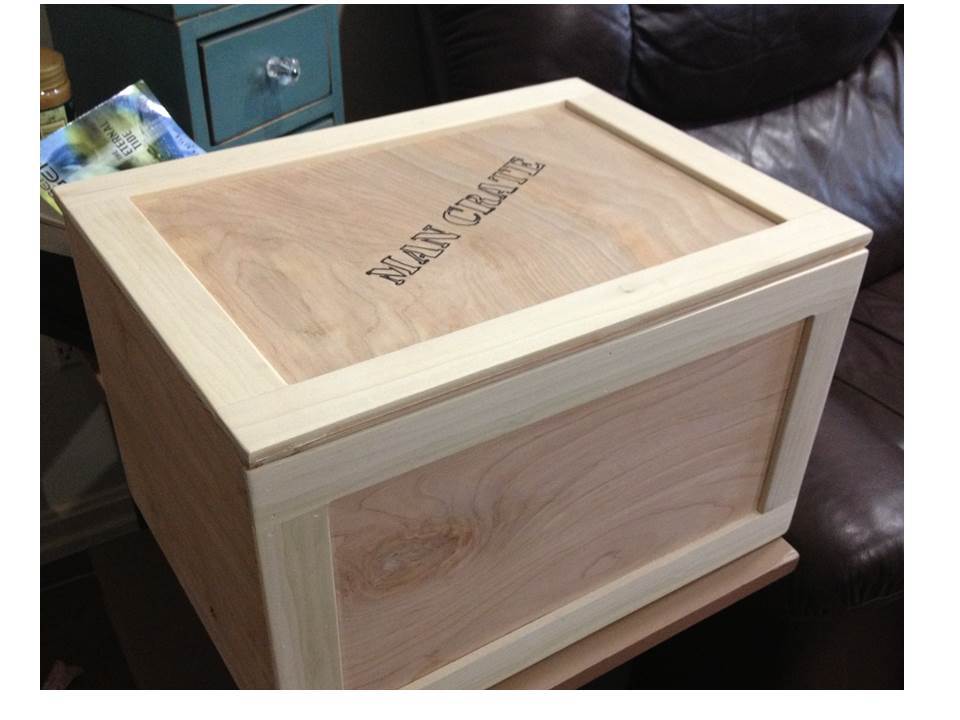 This man crate is a gift for a co worker who is retiring. We'll put all his keepsake gifts in here and he'll have to open it with a crowbar. :) The dimensions on this were adjusted to the size of 17" long, 12" wide, and 10 3/4" high (about the size of a case of copier paper). It is made with 1/2" birch plywood and poplar craft boards. I chose to use the hardwood plywood since I found out folks would be signing it, and it's much easier to write on this with a ballpoint pen than on regular plywood. Plus, less sanding for me to do ! ;)
To keep it from being so heavy when it's filled, I substituted 1/4" plywood for the top and bottom, and left the trim off of the ends. I arranged the pieces so the trim on the front & back covered the cut ends of the 1/2" plywood.
The lettering was traced on (it's "Stencil" font, in 105 pt size, printed from Powerpoint) using a ballpoint pen to dent the surface, then a black Sharpie pen to outline. Hubby thought it looked nice just with the letters in outline, and that's shown in the picture.
Also on this one, I made a little gift tag with some clip-art, and mod-podge'd it to the bottom.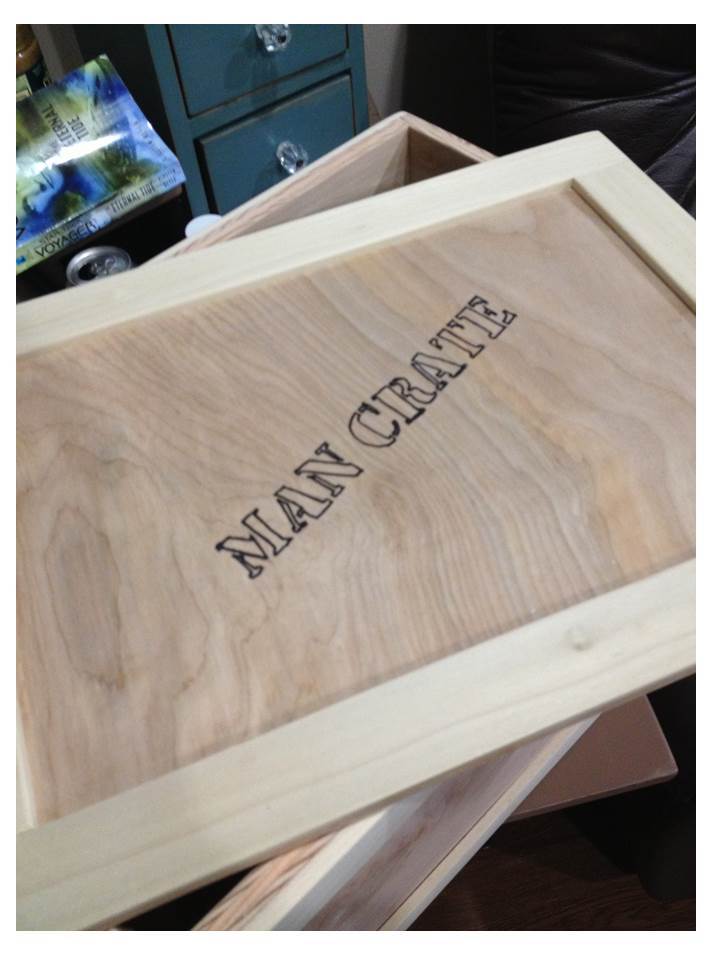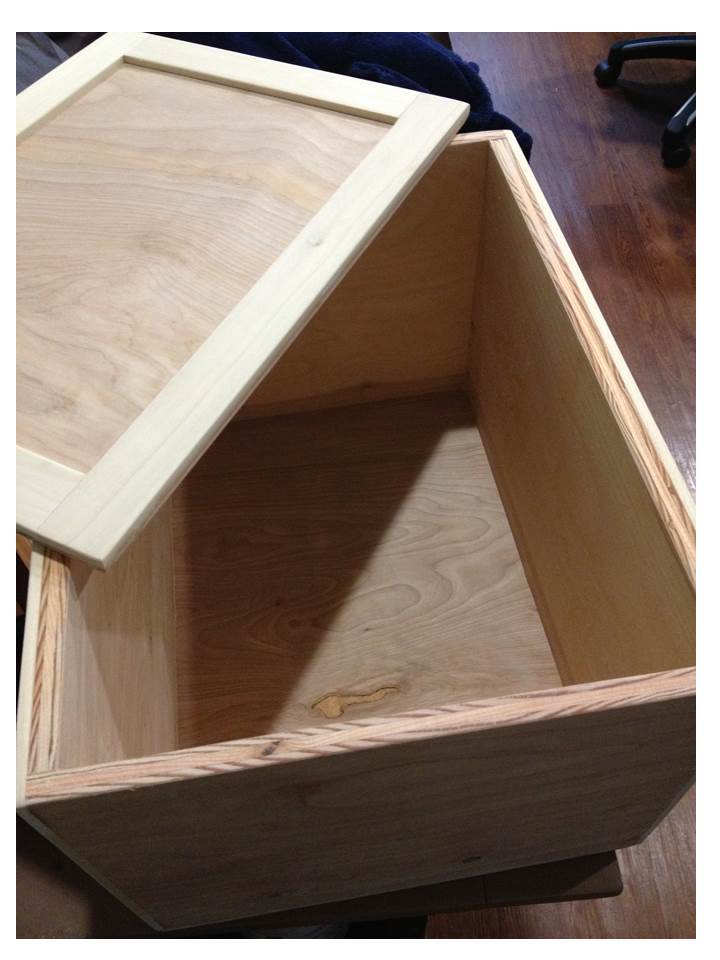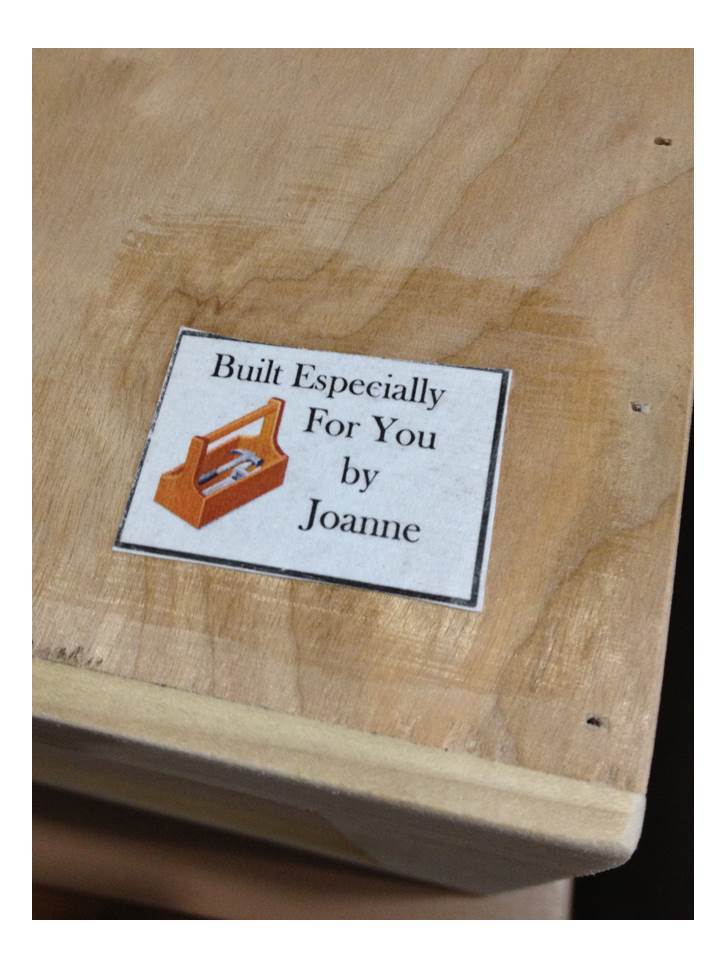 Estimated Cost
$35 for hardwood plywood and poplar trim boards
Estimated Time Investment
An Hour or Two (0-2 Hours)
Type of Wood
Birch plywood, poplar boards
Finish Used
Unfinished - left it this way to make it easier for folks to sign the crate.
Recommended Skill Level
Starter Project