5 8' 2x4s were not enough. I could not figure out how to get the needed cuts from 5 boards. We had to go back and get more (a 3 hour round trip) which didn't help with keeping costs down.
I've wanted this built for a looong time and finally roped my husband into building it for me. We used cedar. 2x8s weren't available so we substituted for 2x6s. We have 6 of those boards across the top, making a few inches of overhang on either side. I liked it just as it was so I didn't trim the ends of the shelf boards.
The top is stained with pure tung oil for waterproofing. The frame and shelves are painted with milk paint stain. 2 coats of this left it pink until a light coat of tung oil brought out the nice darker colour. Waiting for the tung oil to dry killed me because I wanted to be able to use it right away.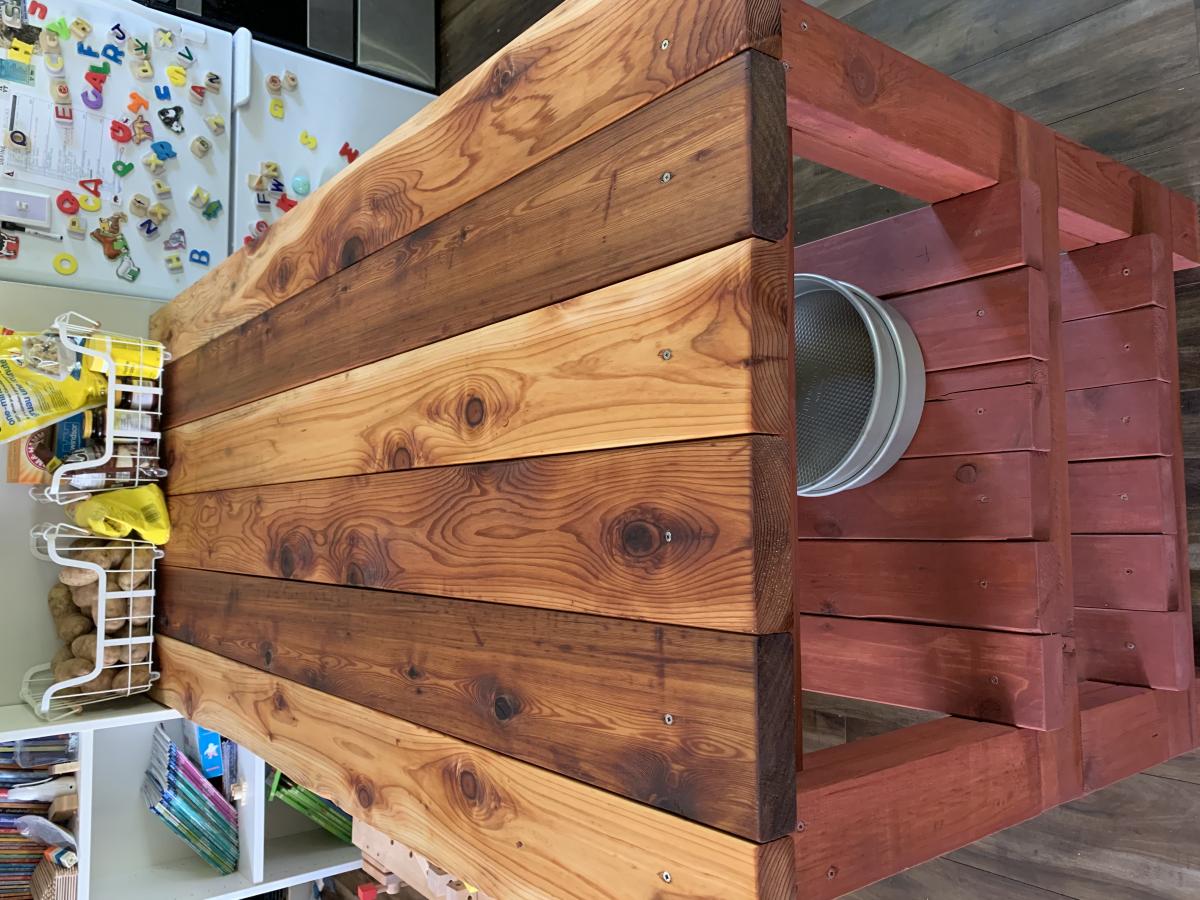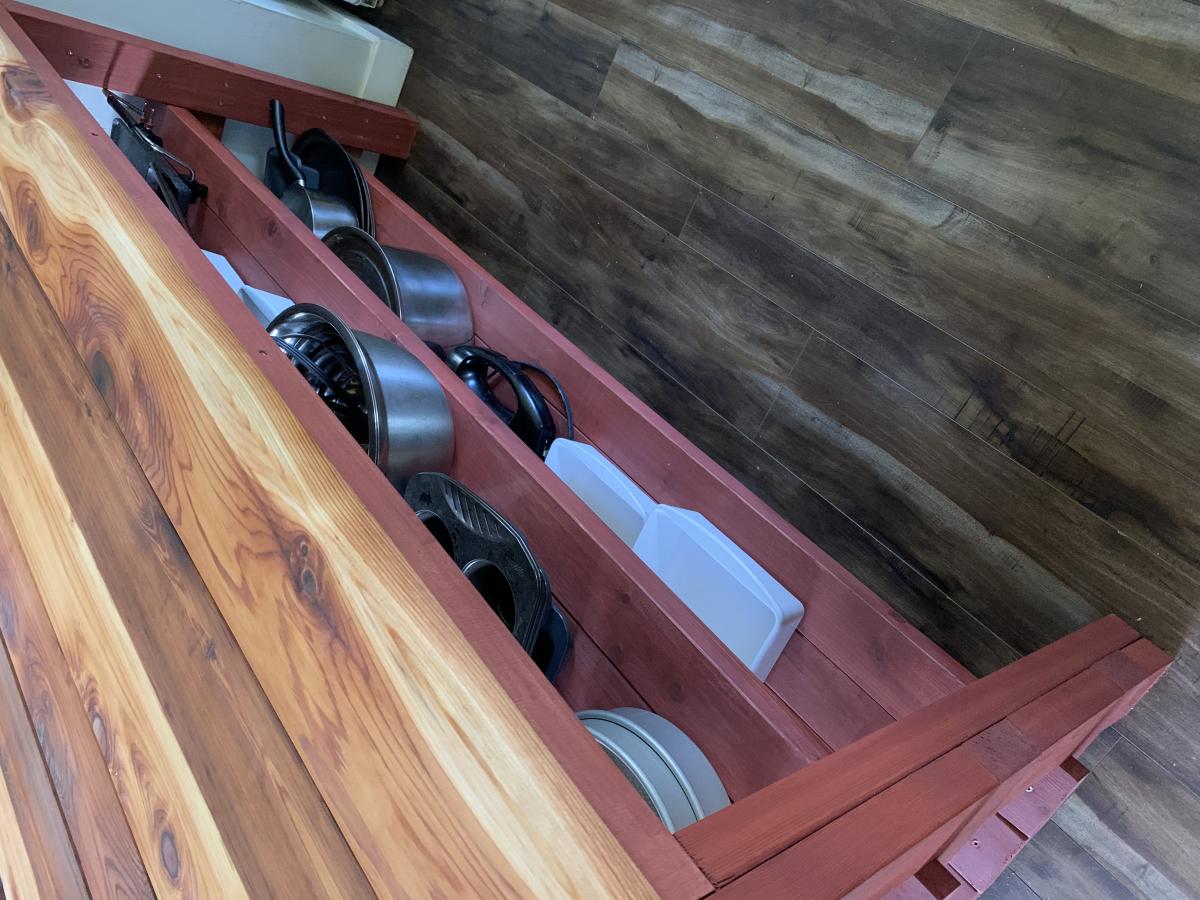 Estimated Cost
About $340 CAD in lumber
Estimated Time Investment
An Hour or Two (0-2 Hours)
Finish Used
Tung oil & milk paint stain
Recommended Skill Level
Beginner