Such great and easy to follow plans. Even for a beginner like me. I did both projects in stages at my own pace and time. It probably could have been finished in a weekend, if I worked steady and straight through. Also if you are good and know exactly what you are doing, definitely in a weekend(haha). I just took my time and worked in baby steps, working through both plans. I am very pleased with the outcome. I did change a few things but that was my preference. I attempted to contour the chair seat, not bad but definitely not great. I used a handheld grinder with about 60 grit sandpaper to make the mold. If you are good and have a very very steady hand this can work. I have a router but not a jig for that type of pattern. All in all though I was very pleased with the outcome and so was my little Hannah. Thanks for this great website and keep up the great ideas.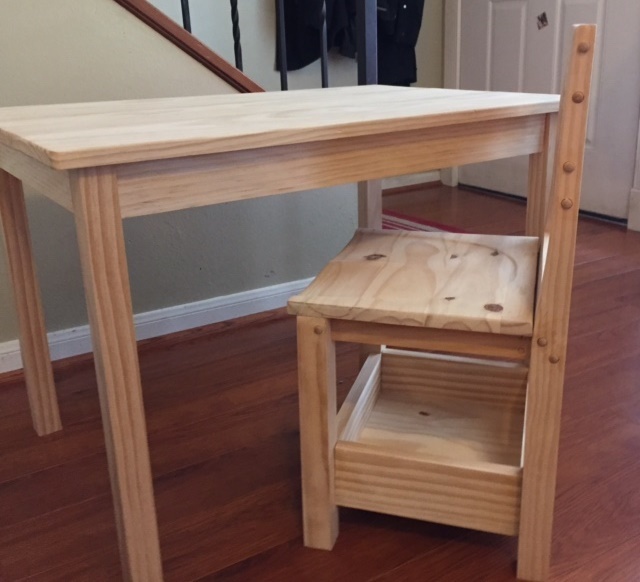 Estimated Time Investment
Weekend Project (10-20 Hours)
Type of Wood
Used all pine
Finish Used
No finish used yet at this time.
Recommended Skill Level
Beginner