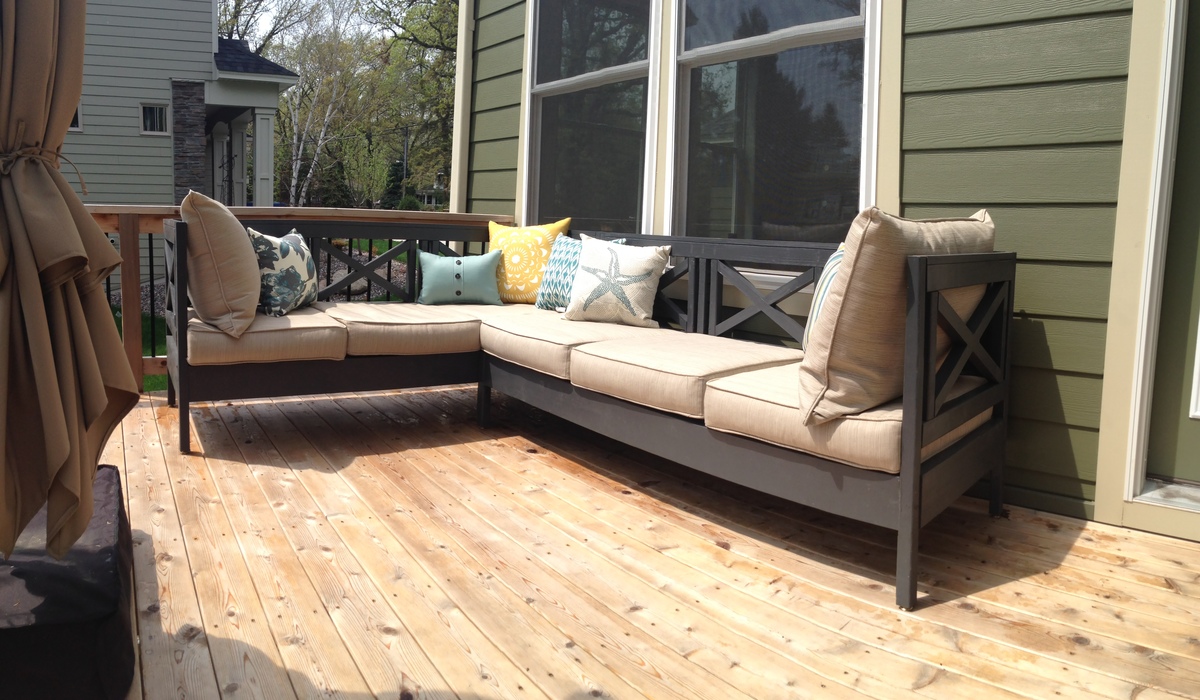 We made two Weatherly Sofas and referenced the Weatherly Loveseat instructions for making one side of one of the sectionals armless. We were able to return several pieces of wood from the original wood list, so save your receipts if you're building something similar. After we placed it on the deck, we used two 5/16" carriage bolts with disc washers and nuts through the aprons to connect the two pieces of the sectional.
***General Advice***
There are a LOT of repetitive cuts in this so make use of cutting jigs to speed up the cutting process. This will allow you to simply cut, slide the next piece into place, and cut again. On a project of this magnitude it will save you a couple of hours.
Paint before assembling. You end up painting more sides than necessary, but it goes faster than painting after assembly and your finished product looks better, too.
If you are using a soft wood, finish brads will work fine when constructing the x's (as opposed to the finish nails recommended in the plan).
*** Price Breakdown ***
Wood $162.95
Screws, Hardware, Feet $27.77
Paint $38.58
Wood filler $17.13
Seat cushions w/ matching back cushions purchased from Lowe's (allen + roth 46.5-in L x 25-in W Natural Chair Cushion) $360.31
Pillows purchased from Target and West Elm $119.24
*** Duration of Each Step ***
Purchasing wood: 90 min
Straight cuts: 90 min
30* cuts: 70 min
Assembling Xs: 60 min
Sanding: 3.5 hrs
Painting: 6.5 hrs
More Assembly: 3 hrs
Wood Filler: 60 min
Final Assembly: 6 hrs
Touch-Up: 15 min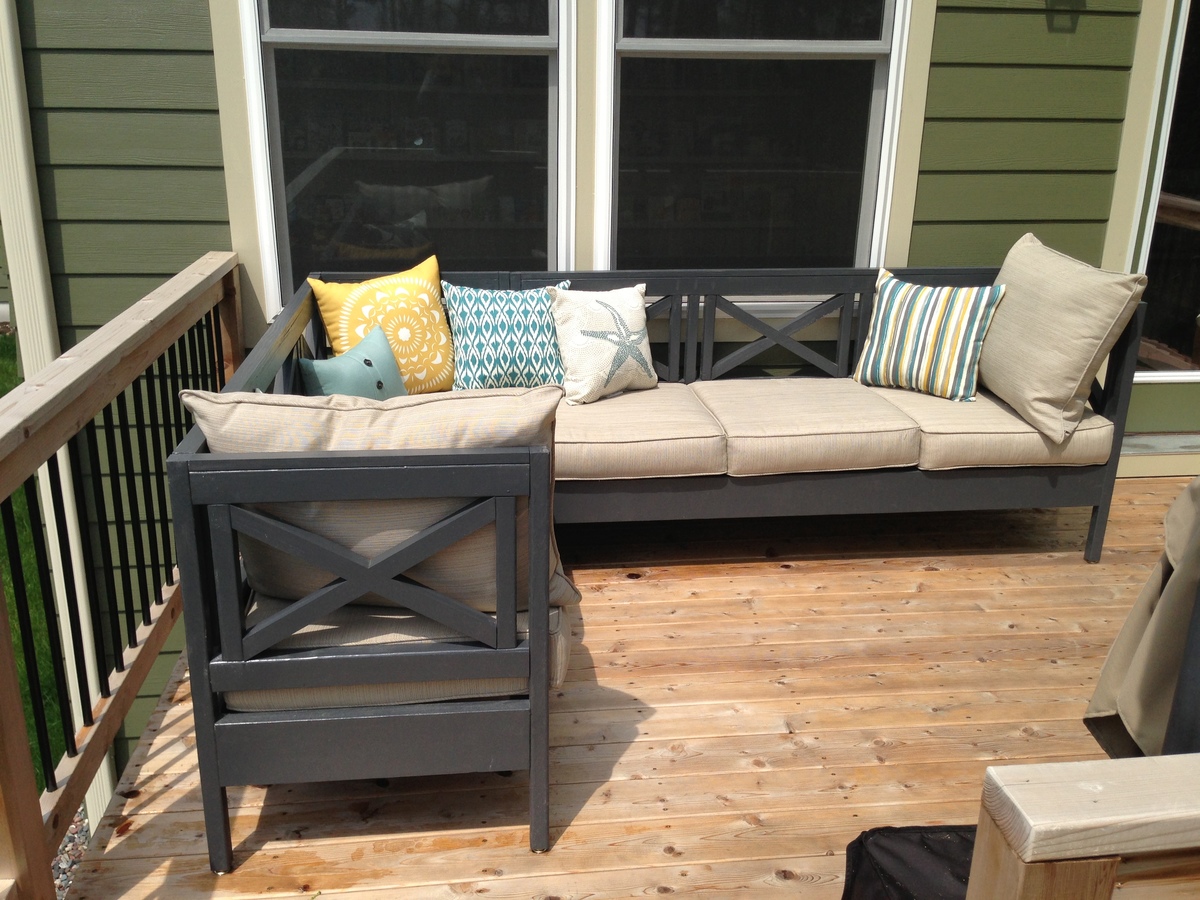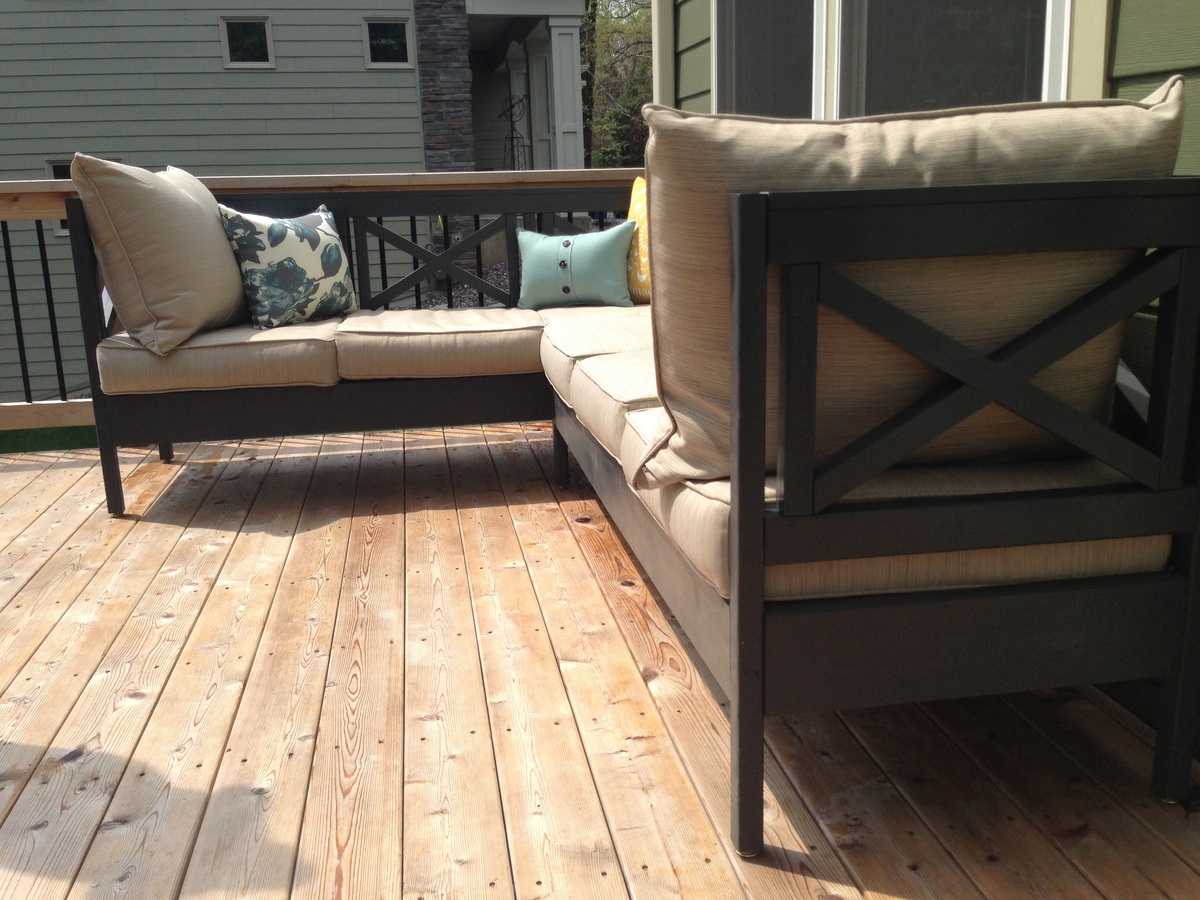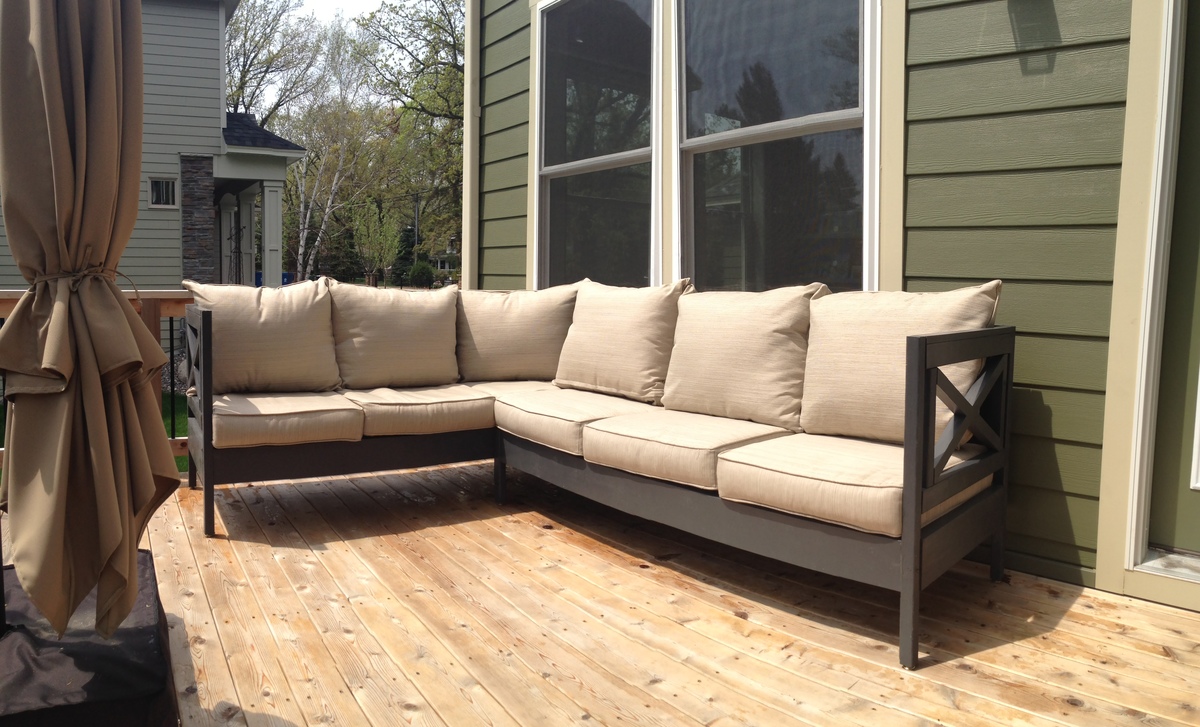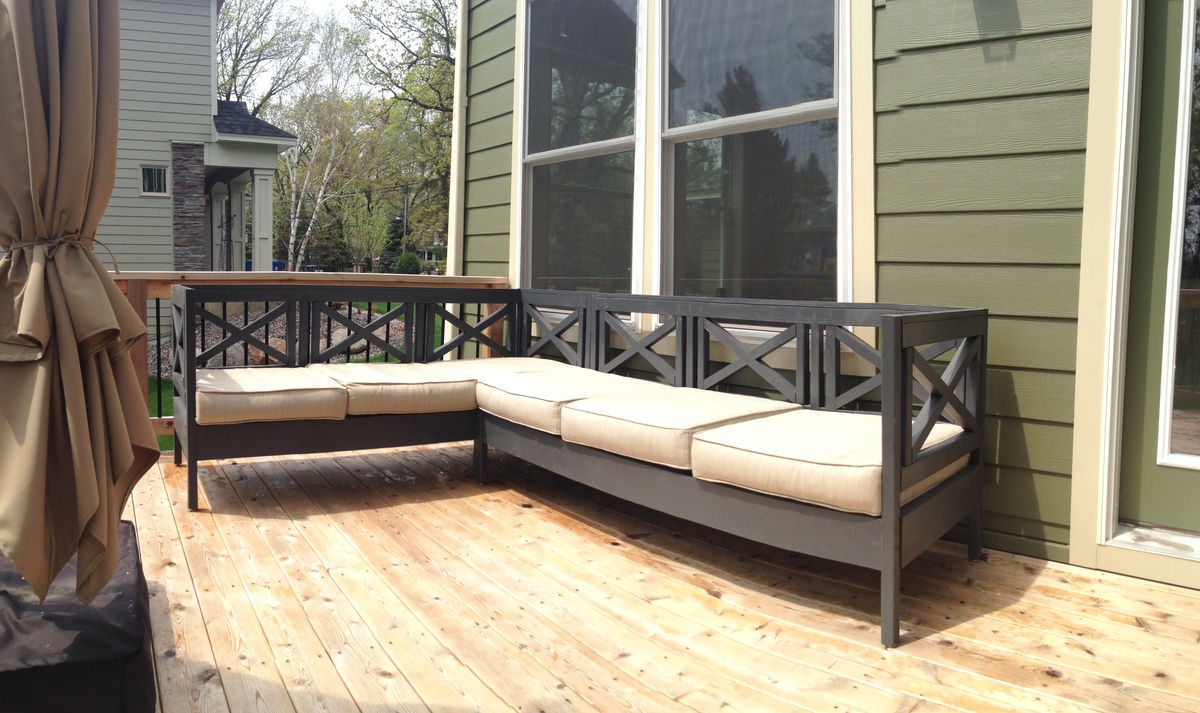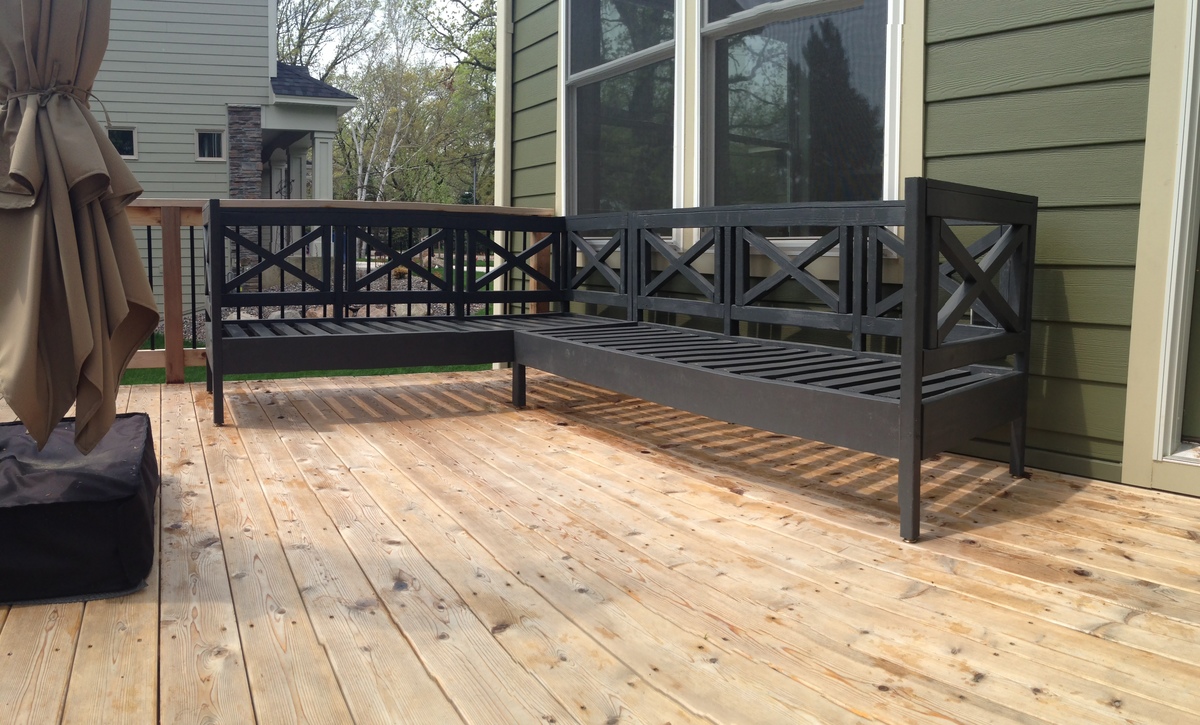 Estimated Time Investment
Week Long Project (20 Hours or More)
Type of Wood
combination of common and select pine
Finish Used
Premium Plus Ultra Exterior Semi-Gloss Enamel in "Evening Hush" (a charcoal grey one shade darker than the grey in my accent pillows)
Recommended Skill Level
Intermediate