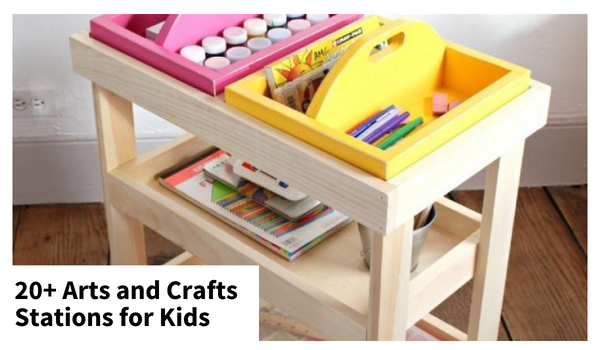 What's the best way to allow creativity? Build a space to be creative! Investing in a child's creativity is priceless and while we're at it, we will save you hundreds of dollars by building it yourself!
Our free plans include tables, chairs/stools, and storage solutions that are all easy to build. 
Some questions to ask before getting started.
Open or hidden storage?
Easy to keep tidy?
Multiple activities?
Compact design?
Multi-functional?
Space available?
Our free plans include step-by-step diagrams, shopping lists and cut list.  Let's find the perfect plans for you and get building!