I belong to a crafters group that had an evening workshop to make garden and workshop aprons. I chose this one from Ana White because it had exactly what I needed (namely big pockets and not too long).
I used outdoor fabric for the striped and solid brown pockets, bias tape (purchased at the local craft store) and a regular drop cloth from the hardware store. I was hesitant that this apron might not hold up to tools, nails, etc. but once I finished it, I think it will work great because the pockets are lines with the drop cloth fabric. The apron came out very sturdy feeling.
The project itself is pretty easy. The only hiccup you might have is if you've never applied trim/bias tape to a project before. That isn't hard either but you may want to look at a Youtube video or two on how to apply bias tape (trim) before starting. I bought my bias tape ready made at the craft store. It will be in the sewing notions section by the thread usually. I used the double fold version of bias tape because I think it's easier to use.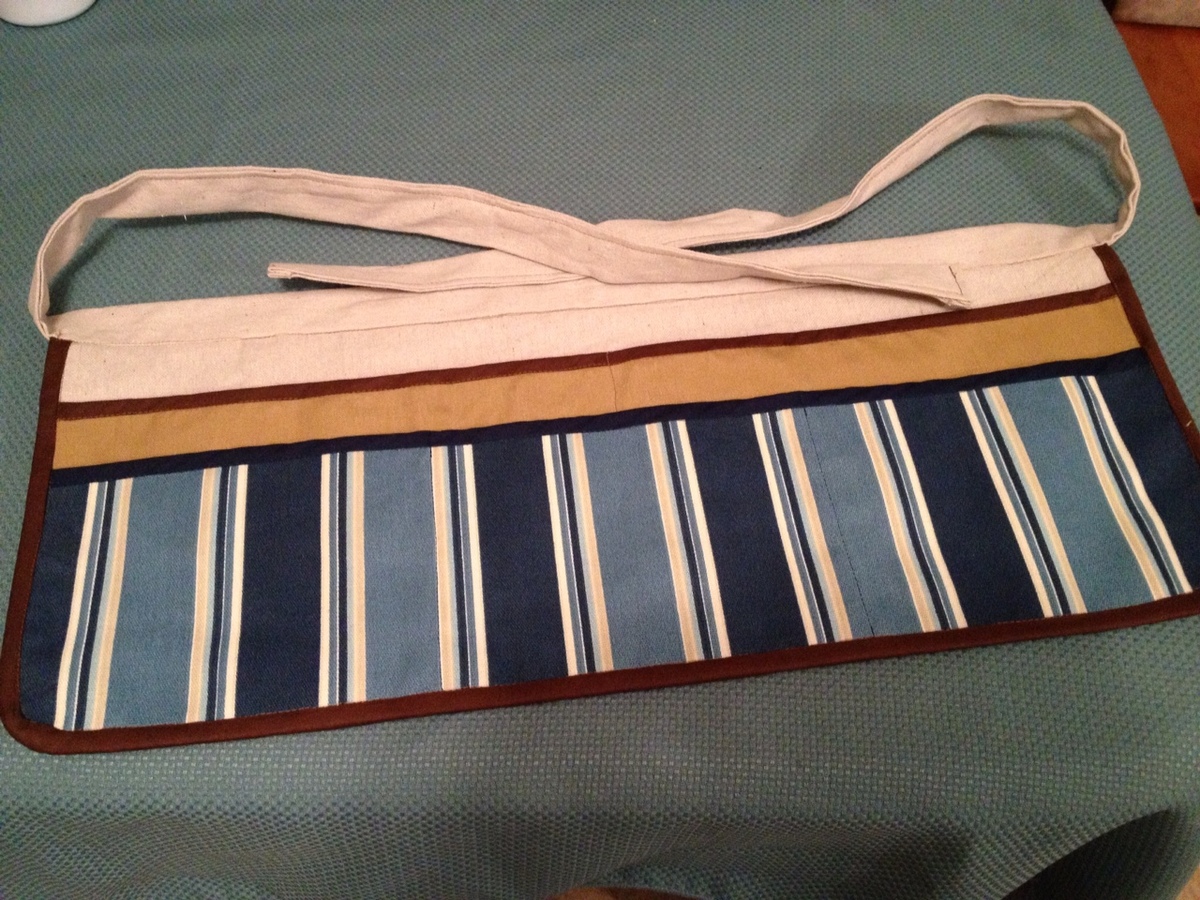 Estimated Time Investment
An Hour or Two (0-2 Hours)
Recommended Skill Level
Intermediate