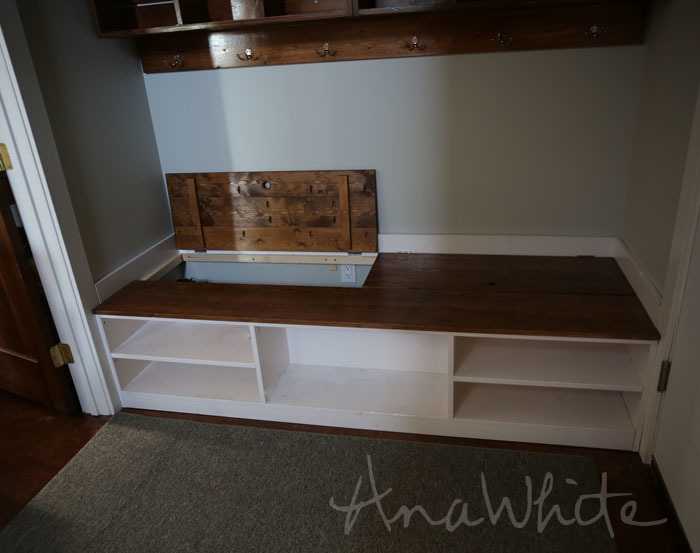 You know how your shoes are only about a foot long, but you need a couple of feet for a nice deep bench? Don't you hate that wasted space at the back of the shoe storage area? Where your favorite shoes get lost? Or worse, your kids favorite shoes get lost ... only to be found when their feet have grown a few sizes?
And let's not even start about a lack of boot storage in most mudroom bench system!  An Alaskan girl could go on and on and on about not enough boot storage ... but I'll spare you today!  
BECAUSE ........
I solved all my boot/shoe/entryway bench problems by building this bench!  
Yep, boot therapy.
Nice deep seat.  Lots of storage for shoes.  And a hidden compartment in the back for boot storage!
It's also the perfect hide and seek spot.
You can find the shoe bench plans here (you'll of course want to customize to fit your space)
And in this video, I show you how to build the storage compartment in the back and add a custom top >>