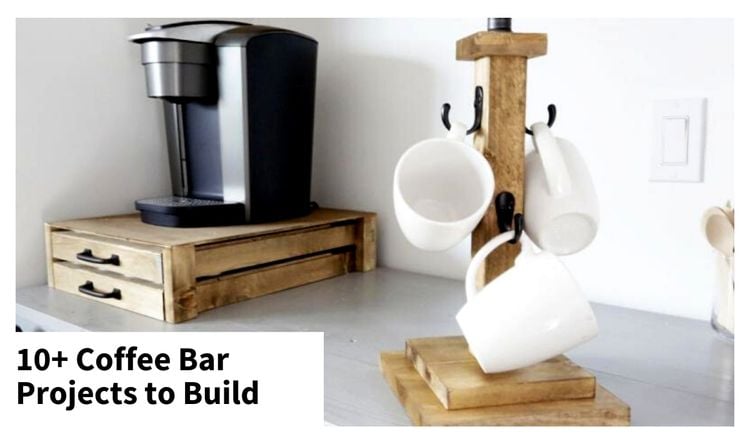 We've compiled some simple beginner friendly projects, to create your very own, at home coffee station! 
What type of coffee drinker are you? How do you prepare coffee? At home, on the go, pressed, from a pot, Keurig, pour over, grind your own beans? Each process uses different supplies, appliances and materials. 
Questions to ask before getting started on your very own coffee stand.
Do I have a space in my home to create a coffee station?
What components are needed in everyday coffee making?
Do I want hidden storage?
Does it need mug, tumbler and lid storage?
How to incorporate it into the existing look and feel of my space?
Once you answer these basic questions, check out these simple plans that will help you achieve your dream coffee station! Please share and tag us in your builds!
BENEFITS OF YOUR AT HOME COFFEE STATION
Save money in the long run if you buy a single coffee everyday
Organizes everything in one place
Convenience
Saves time 
Beautiful addition to the home
Creates more storage options