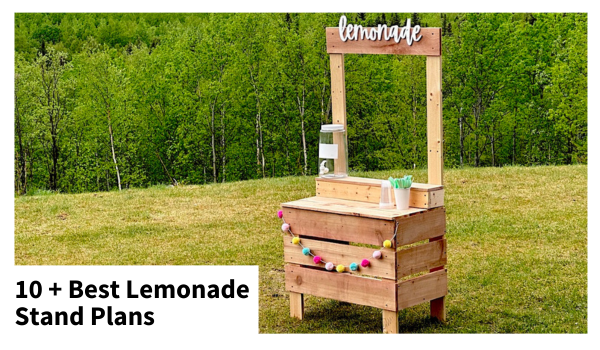 Are you looking for lemonade stand ideas?  Have you considered building your own lemonade stand?
Building your own lemonade stand has some awesome benefits that'll make you glad you took on the project!
It's Fun! building your own lemonade stand is a great way to unleash your creativity. You get to design and personalize it however you want. Choose the colors, add decorations, and make it a reflection of your unique style. It's like your very own mini masterpiece!
It's Good Life Lessons! Give the kids a real life lesson in making money plus the management and the basics of running a small business. Plus, who doesn't love making money while sipping on delicious lemonade?
You Really Can Make Money! Yep, lemonade stands, when done right - professional looking and clean, with the right product, can make real money for your kids, or for an organzation.
Whether you're in it for the creative outlet, the money-making potential, or simply the joy of seeing the smiles on your kids face, building your own lemonade stand is a fantastic experience. Embrace the fun, meet some neighbors and make some new friends.
Here are the best designs for, whether you are a beginner woodworker or more advanced!
Lemonade Stand Ideas and Plans to Consider