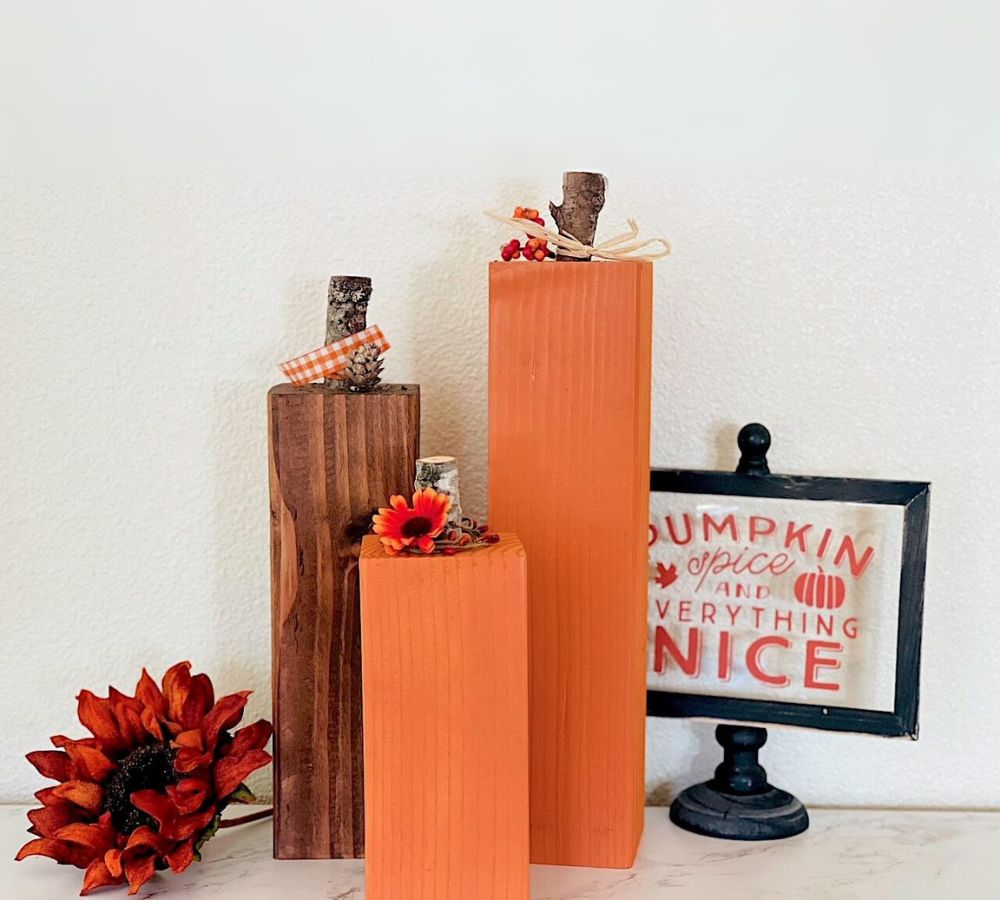 Here's a great way to add fall decor to your space on a budget!  This fun DIY project is easy to do and brings a wood stained element to your home.  This is a free tutorial for making your own 4x4 wood pumpkins.
Pin For Later!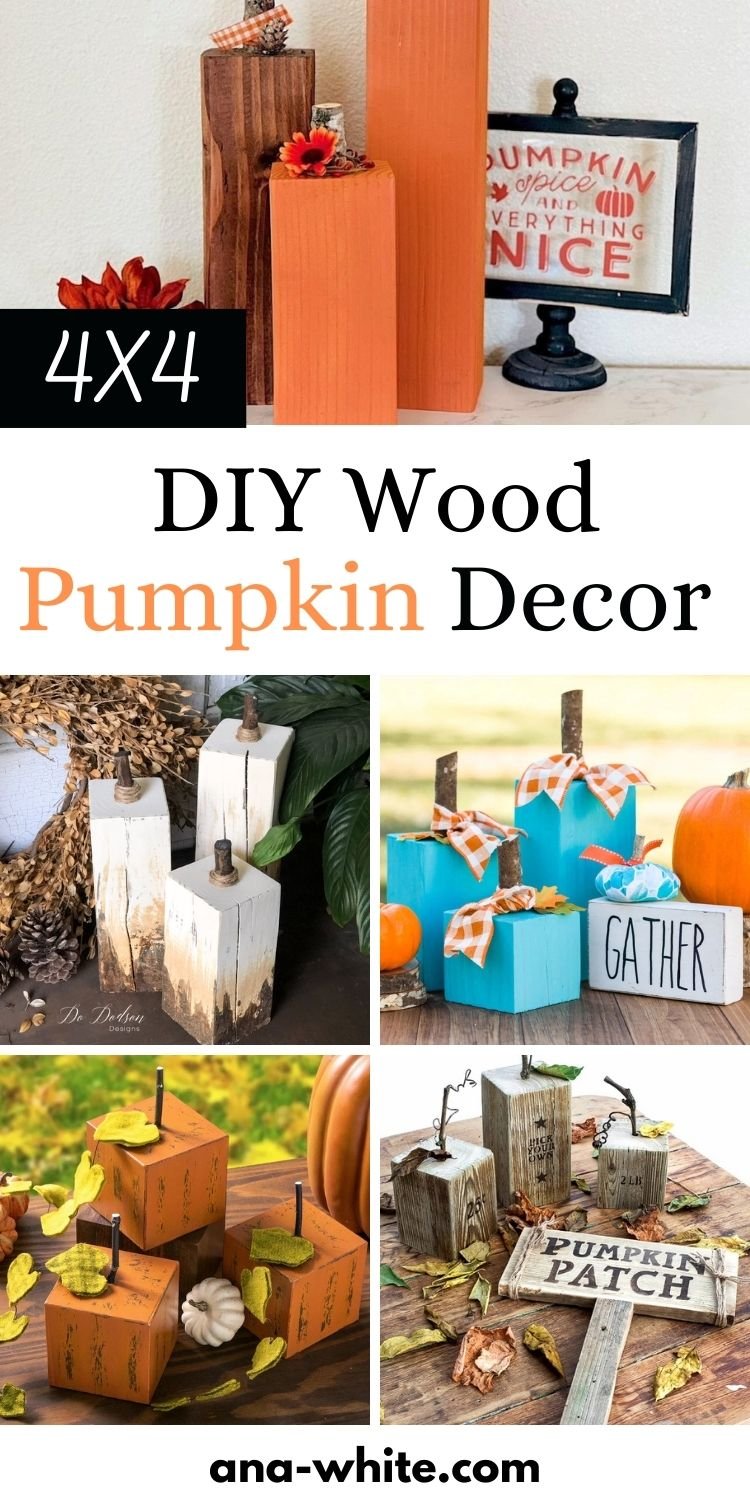 Dimensions
Preparation
Shopping List
4x4 wood pieces (to make all three pumpkins, you'll need 4 feet of 4x4)
Wood branches (for stems)
Circular saw or miter saw with 10" or larger blade
Drill with drill bit to match branch diameter
Wood Glue
Paint or stain 
Cutting Instructions
Cut the 4x4 wood pieces with a circular saw or mitersaw with a 10" blade 
Cut the branch pieces to 3" long
General Instructions
Paint or stain the 4x4 pieces before inserting the branches.
In the top of the 4x4 pieces, drill holes 1" deep for the branches.
Insert branches and attach with glue.