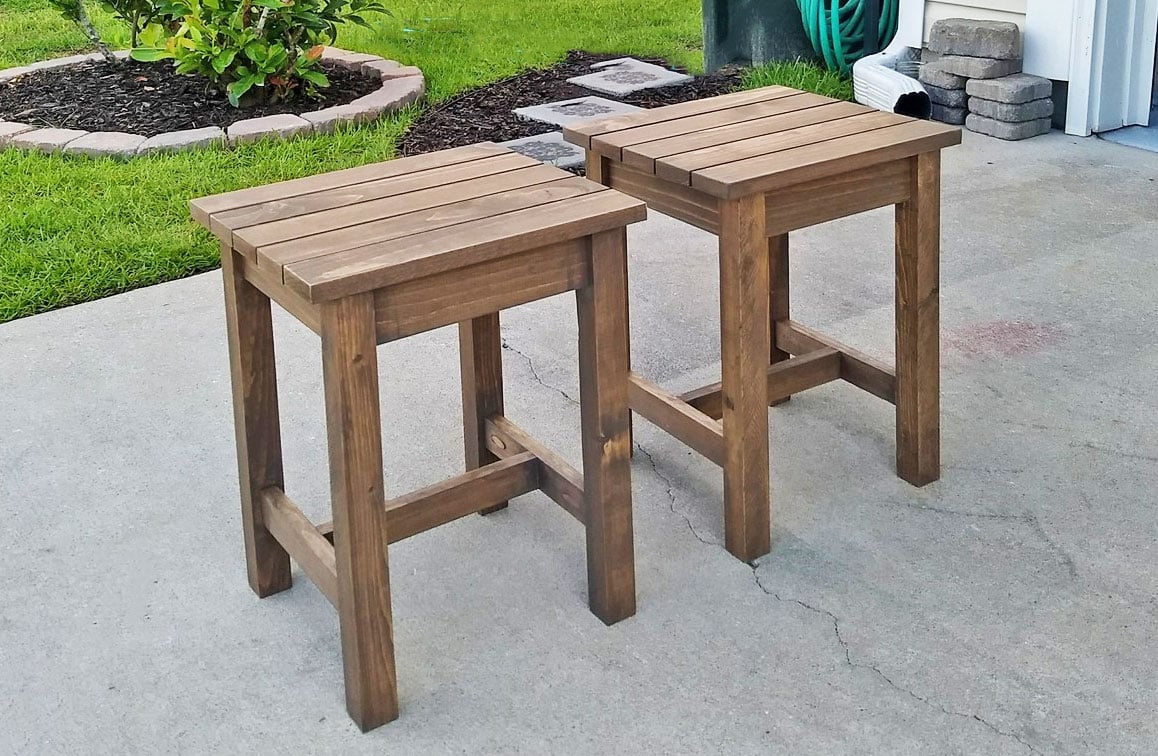 Dimensions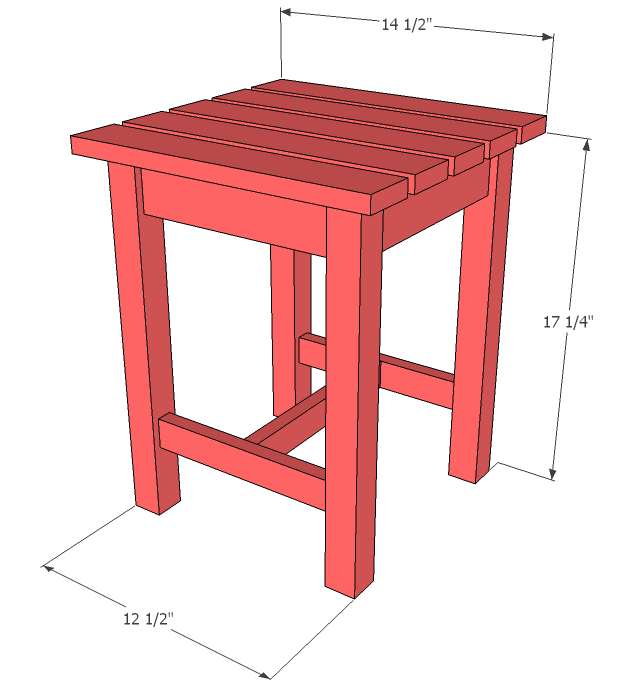 Dimensions are shown above. Standard chair height can be used as seating as well.
Preparation
Shopping List
2 - 1x3 @ 8 feet long
1- 2x2 @ 8 feet long
1 - 1x2 @ 4 feet long
Common Materials
2 inch finish nails
1-1/4" Pocket Hole Screws
120 grit sandpaper
primer
paint
paint brush
Cut List
4 - 2x2 @ 17 1/4" (Legs)
4 - 1x3 @ 9 1/2" (Aprons)
2 - 1x2 @ 9 1/2" (Side Supports)
1 - 1x2 @ 10 1/4" (Stretcher)
5 - 1x3 @ 14 1/2" (Top)
Instructions
Step 1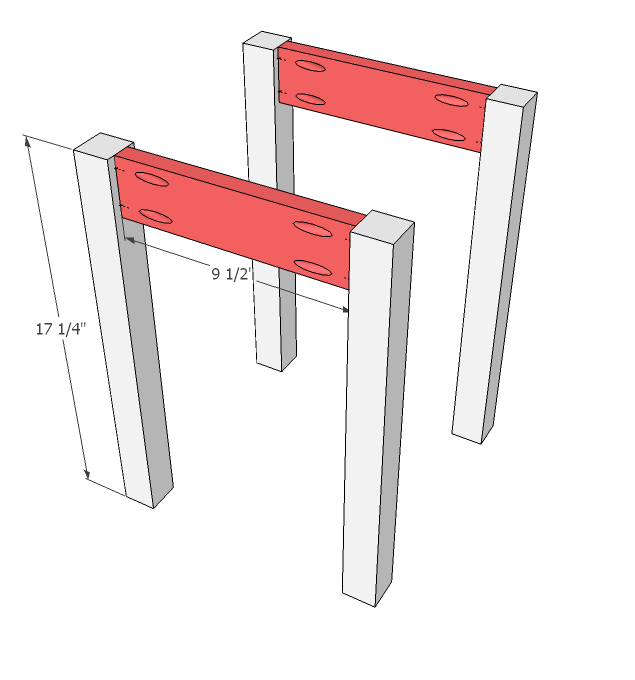 Build two legs sets as shown above drilling Kreg Jig pocket holes for 3/4" stock, and using 1 1/4" pocket hole screws and glue.
Step 2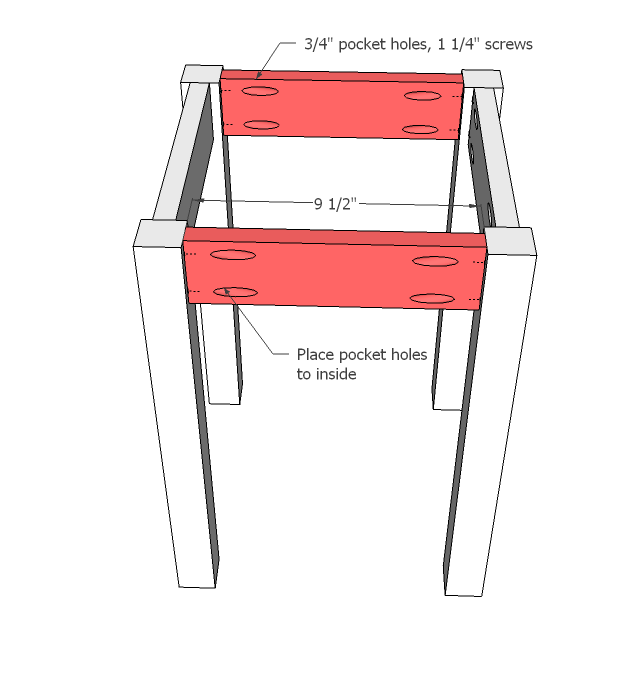 With the remaining 2 aprons, drill Kreg Jig pocket holes on ends and attach to leg sets as shown above. Place pocket holes to insides.
Step 3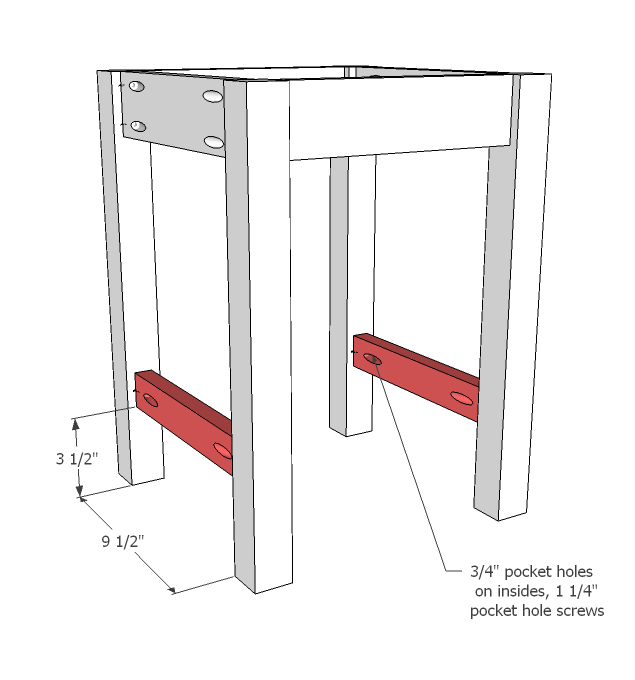 Measure up 3 1/2" on all legs and mark. Attach side supports with glue and 1 1/4" pocket hole screws centered on legs.
Step 4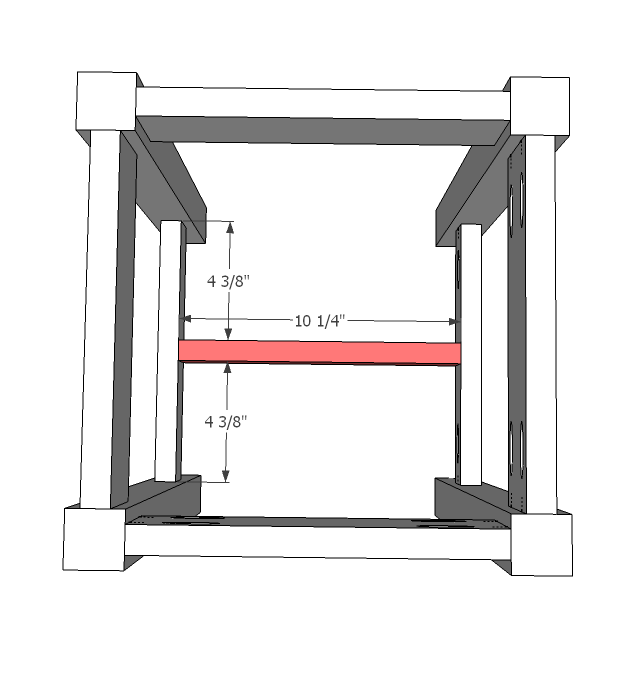 Follow with stretcher, attached with 3/4" Kreg Jig pocket holes and 1 1/4" pocket hole screws and glue.
Step 5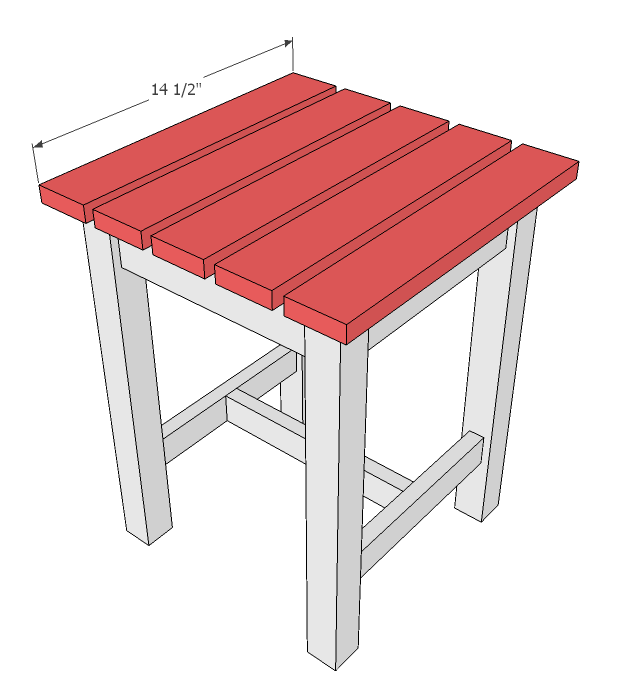 Preparation Instructions
Fill all holes with wood filler and let dry. Apply additional coats of wood filler as needed. When wood filler is completely dry, sand the project in the direction of the wood grain with 120 grit sandpaper. Vacuum sanded project to remove sanding residue. Remove all sanding residue on work surfaces as well. Wipe project clean with damp cloth.

It is always recommended to apply a test coat on a hidden area or scrap piece to ensure color evenness and adhesion. Use primer or wood conditioner as needed.