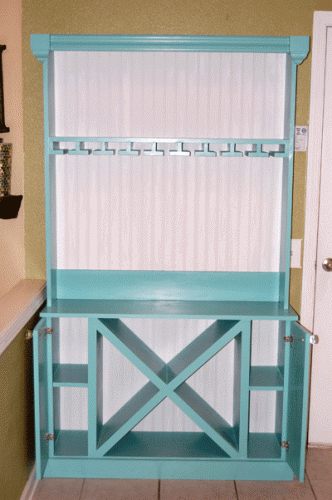 I would never have dreamed that we could bring a wine cabinet and hutch, solid wood, to a wedding as a gift for friends, before I learned building is easy. We went to a Halloween Party at our friends Ross and Brandy's new house, and took this picture of the wine cabinet I made them for their wedding. I am really happy with how it turned out, the picture is not the best, and I hope you can see how nice this piece turned out. I actually did a double take when I saw it!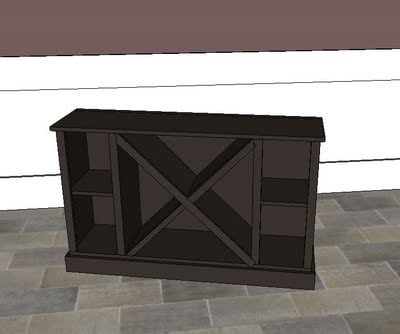 Pin For Later!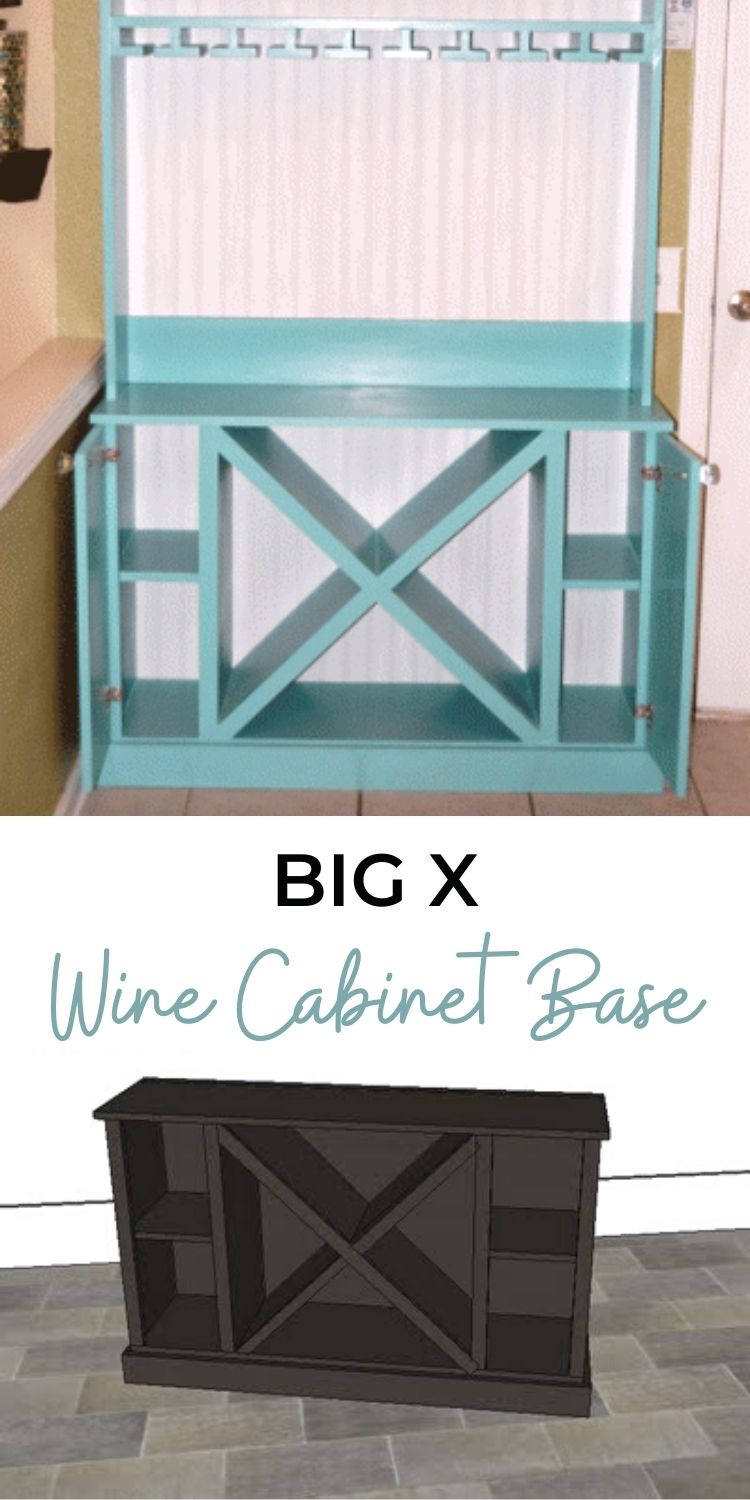 Dimensions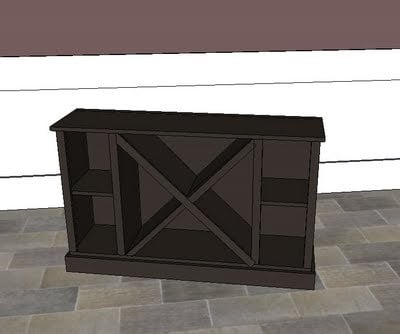 48" wide x 14" deep x 30" tall - works with the Wine Hutch
Preparation
Shopping List
(4) 1x12 8' (1) 1x4 8' (4) 1x2 8' 1 sheet of plywood at least 48" wide and 30" tall brad nails for nail gun wood putty sand paper wood glue paint or stain and varnish
Common Materials
120 grit sandpaper
primer
paint
paint brush
Cut List
A) 2 - 1x12 @ 29 1/4" (Sides) B) 1 - 1x12 @ 46 1/2" (Bottom Shelf) C) 2 - 1x12 @ 25 1/4" (Vertical Dividers) D) 2 - 1x12 @ 10" (Side Shelves) E) 1 - 1x12 @ 35" (approximate, long side of wine X) F) 2 - 1x12 @ 17 1/8" (approximate, short sides of wine X) G) 1 - 1x12 @ 49 1/2" (countertop) H) 1 - 1x2 @ 49 1/2" (countertop, placed in back) I) 1 - 1x2 @ 48" (measure to exact fit, bottom trim) J) 4 - 1x2 @ 25" (measure to exact fit, vertical trim for dividers) K) 2 - 1x4 @ 12 1/4" (side toekicks) L) 1 - 1x4 @ 49 1/2" (front toekick) M) Plywood at least 48" wide and 30" tall
Cutting Instructions
Measure and cut as necessary 1x2s to cover the X for the wine rack. Make sure you first nail trim over pieces F and then use 2 pieces of trim to cover piece E. This will hold the X together and trim it out to look nice.
General Instructions
General Instructions. Work on a clean level surface. Measure and mark out joints before attaching. Use necessary safety precautions. Use 2" nails and glue unless otherwise specified. Check for square after each step.
Instructions