This corner cupboard can turn an empty corner into a storage and display spot. Cleverly designed to minimize board waste and to be easy to build. Special thanks to Tamara for sharing her photos with us.
Thank you Mamma_joy for not only requesting this plan, but actually believing that I might have the ability to come up with a simple way to build it.  So many of you have requested corner cabinets, and I've been listening.  But like Erin says in her project suggestion, how would we build this one without beveling the sides, requiring a table saw?  Definitely required some deep thinking, and I'm so proud to publish this plan AND also say, it's pretty simple, totally buildable, and you don't have to have a table saw at your disposal.
I tried to keep the dimensions close to Erin's suggestion for the plan
But it's a no brainer to modify the corner cupboard to be a little wider
Just use a 1x12 for the back instead of a 1x8 as the plan calls for.  For both plans, the shelves are made of 1x12s, so the shelves will only be approximately 11 1/2" deep.
So go measure your corner.  Do you have 21 1/2" of space?  Then the question is, do you have some beadboard?
Pin For Later!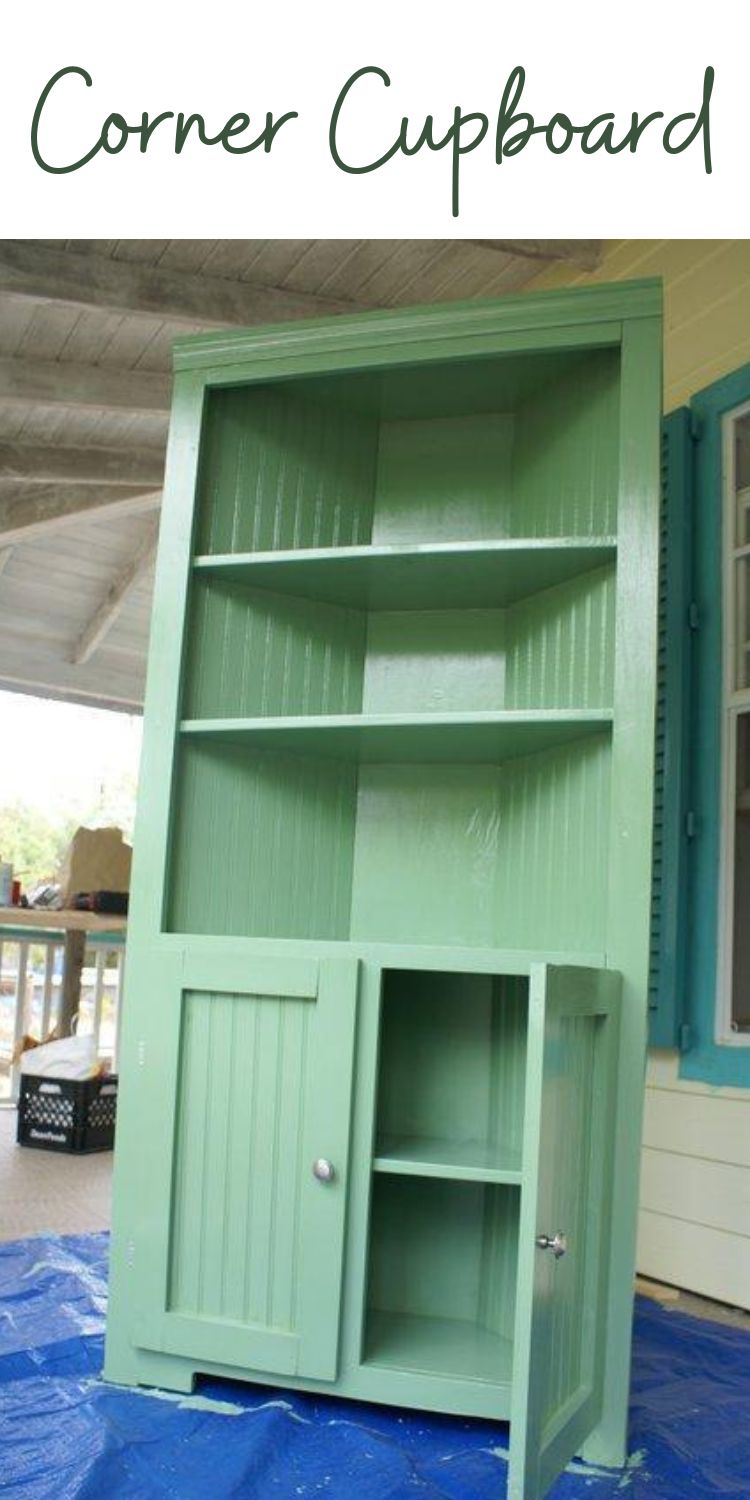 Dimensions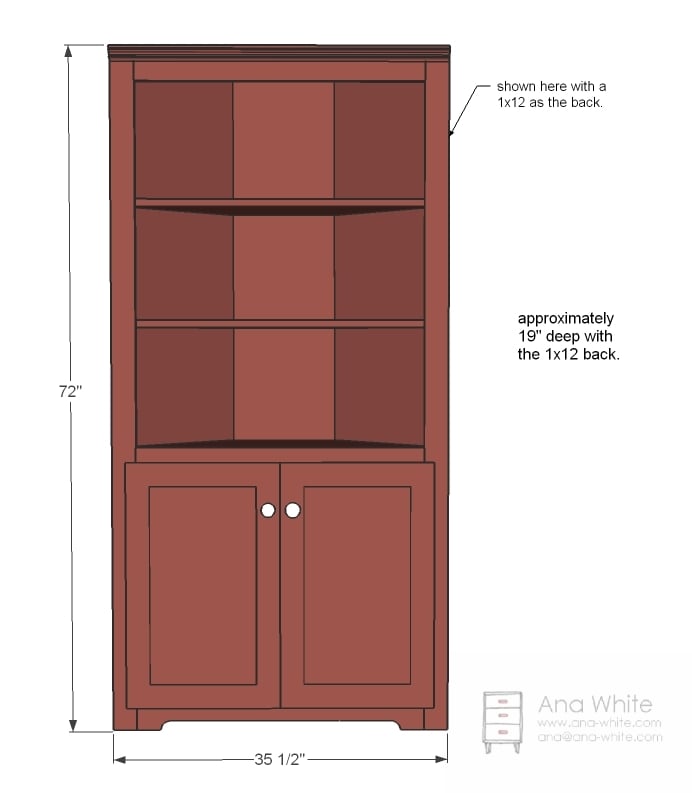 72" tall. Width and Depth can vary as built.
Preparation
Shopping List
2 – 1x12s, 6 feet long 1 – 1×8, 6 feet long 1 – 1×4, 6 feet long 1 sheet of beadboard, preferably 1/4″ to 3/8″ thick 3 – 1x3s, 8 feet long 1 – 1×2, 3 feet long 1 – 36″ long crown moulding or other moulding
Cut List
1 – 1×8 @ 72″ (Back) 6 – 1×12 @ 30 1/2″, both ends cut at 45 degrees off square (see step 1) 2 – 1×3 @ 72″ (Front Side Trim) 2 – Beadboard @ 16 1/4″ x 72″ (Measure for exact fit) 2 – 1×4 @ 26 1/2″ (Top and Bottom Trim, measure for exact fit) 1 – 1×2 @ 26 1/2″ (Tabletop trim, measure for exact fit) top moulding – measure to fit Doors – see step 6.
Instructions