This wood coffee table was originally designed to have each section slightly twisted and the middle section wider few inches then the rest of the table. But I decided to have each section same size and offset instead of twisted.
For more information on this coffee table, visit TheDIYPlan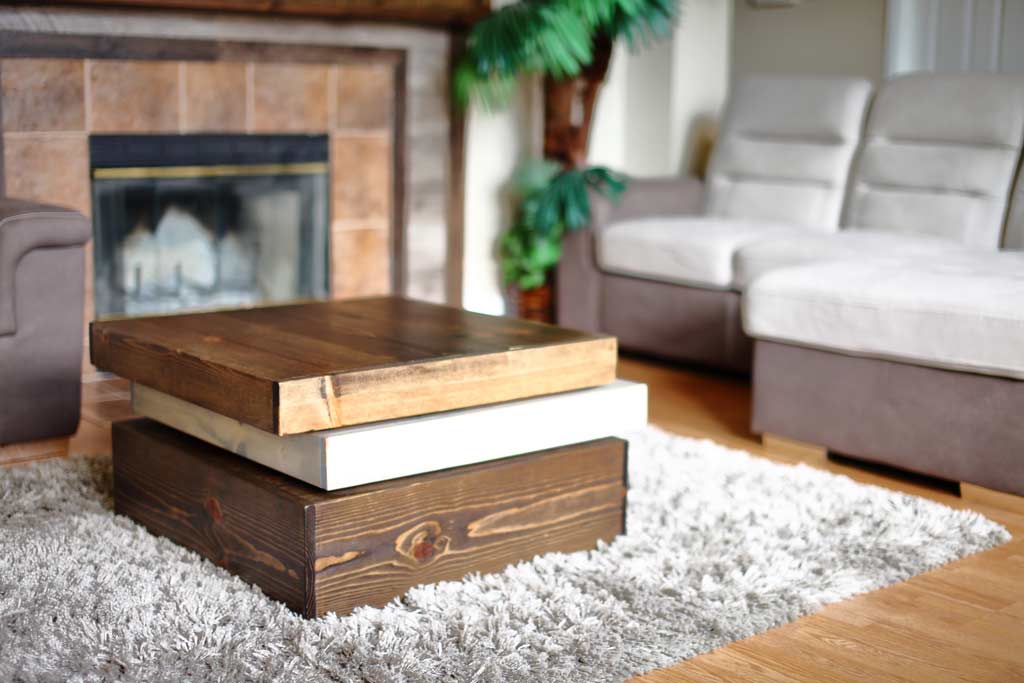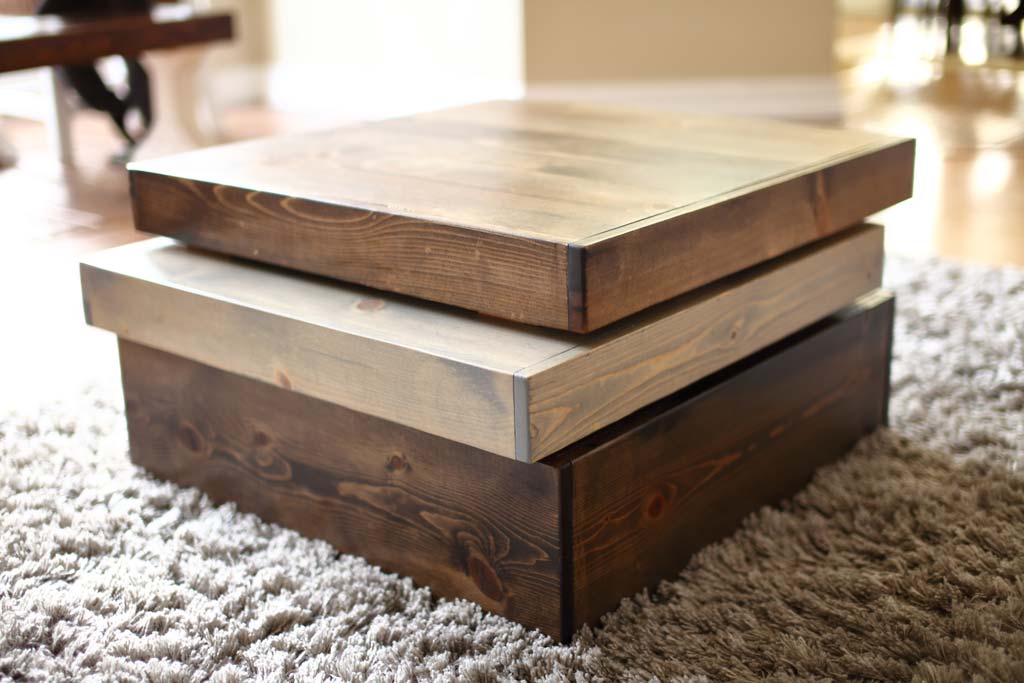 29 1/4" x 29 1/4" x 17 1/2"