How to build a simple diy daybed with storage underneath that doubles as seating.  Fits standard twin mattress.  Free plans by ANA-WHITE.com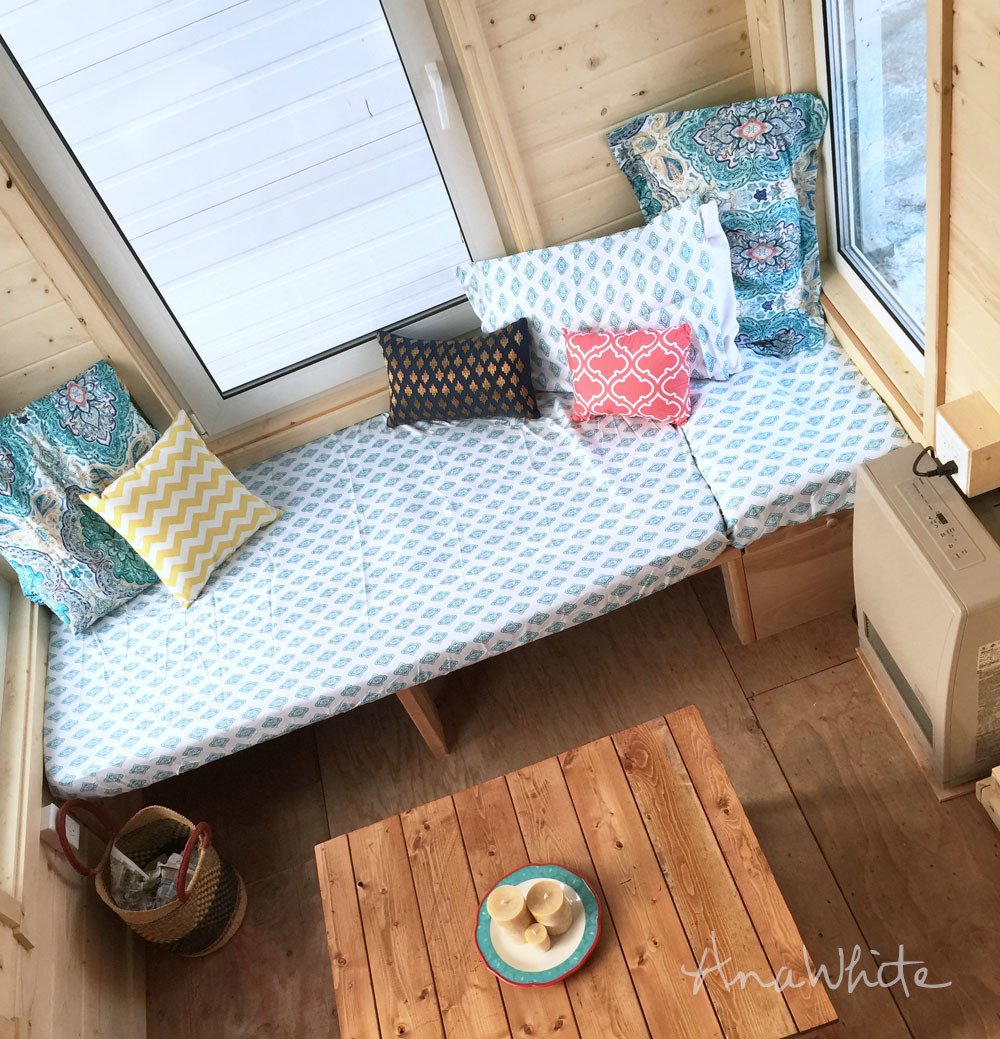 Dimensions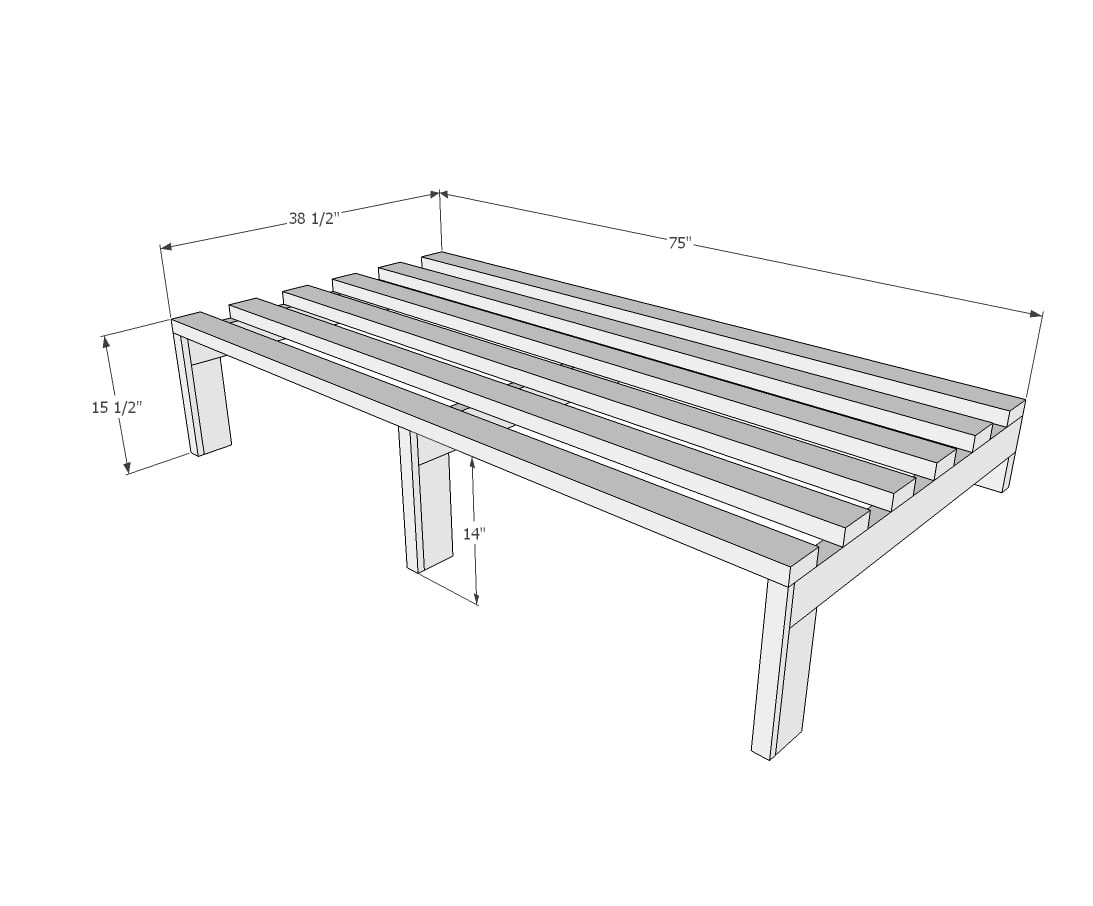 Dimensions shown above - fits standard 4" twin mattress, adjust height for thicker mattresses
Preparation
Shopping List
9 - 2x4 @ 8 feet or stud length
1 - 1x2 @ 4 feet
2-1/2" pocket hole screws
2-1/2" or longer (depending on wall material) screws for attaching daybed to walls
1-1/4" brad nails
Cut List
3 - 2x4 @ 37-3/4"
3 - 2x4 @ 10-1/2"
3 - 1x2 @ 14"
7 - 2x4 @ 75"
Instructions
Step 1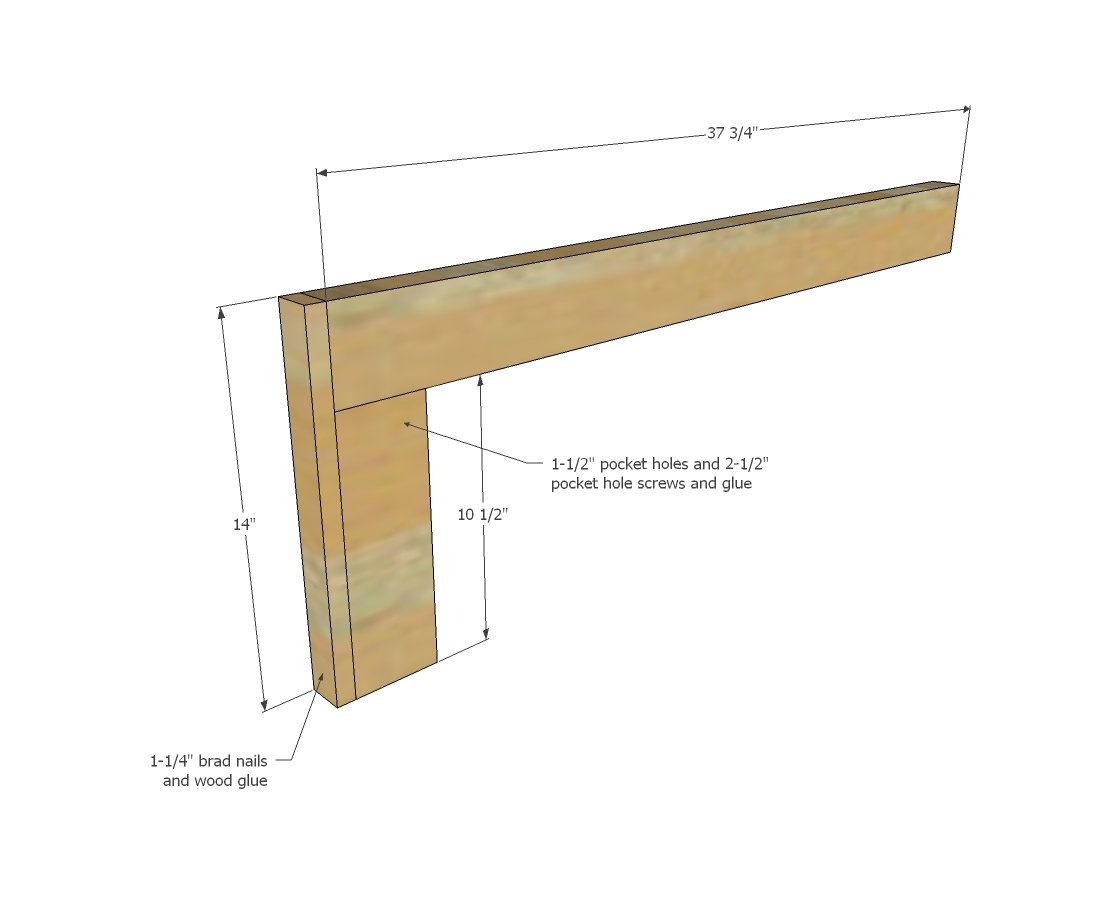 Build three legs for a 75" wide daybed.  If you want to span a longer distance, you'll need a leg about every 3 feet to support the 2x4 slats.
Step 2
Attach back cleat to studs in wall with 2-1/2" wood screws.  Then attach legs to the back cleat with pocket hole screws.  One leg must be attached to studs in the wall, preferably both outer legs.  We had a storage box built in in the corner, so attached the second outer leg to the storage box.  This keeps the daybed from racking.
Step 3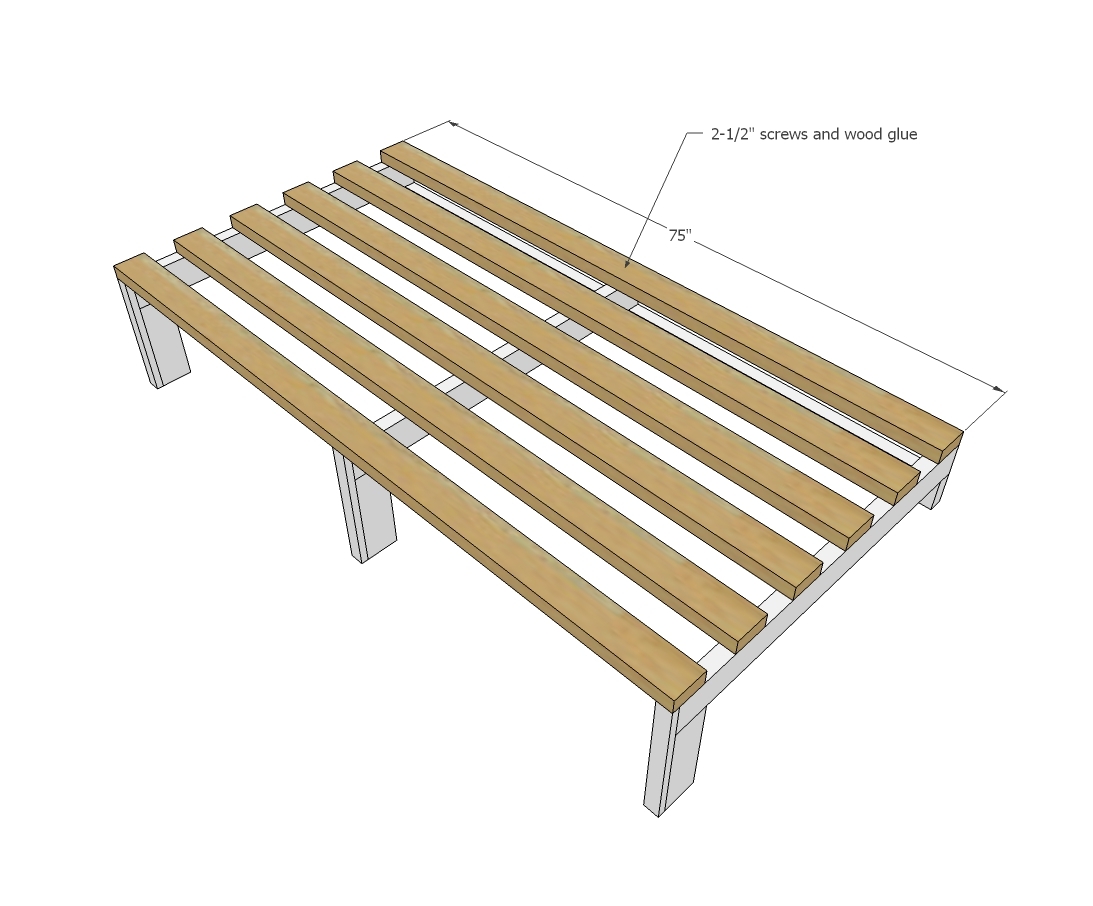 Attach slats to legs with 2-1/2" screws.
We apologize if there was an error in this plan. Please help us out and report any errors here.