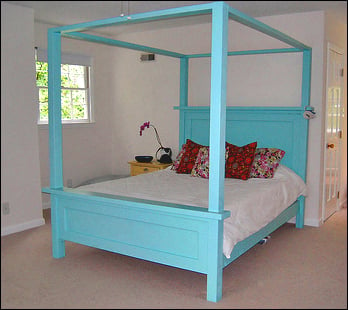 Dimensions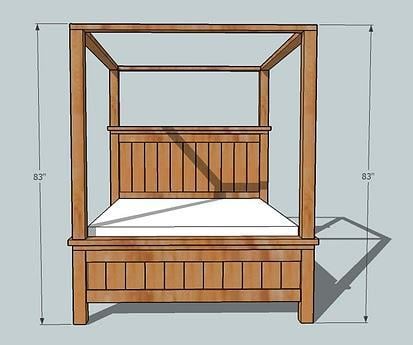 83" Tall, Width/Height depends on Bed Size
Preparation
Shopping List
2 – 4×4 Posts, 8′ Length 
4 – 2×4 Boards (stud or 8′ length) 
4 – Hanger Bolts, at least 5″ Long (see below) 
4 – Angle Brackets (see below) 
8 – 3″ wood screws Flat headed wood screws for the brackets, at least 1 1/2″ long 
wood glue 
Common Materials
120 grit sandpaper
primer
wood conditioner
paint
paint brush
Cut List
Measure your Headboard and Footboard heights.  Find the difference between the two heights (should be about 37-1/2")
Canopy Post, Headboard – 2 – 4×4 Posts @ 24″ 
Canopy Post, Footboard – 2 -4×4 Posts @ 24" + difference between height of headboard and footboard (should be about 57-1/2" cut)
Cutting Instructions
Post heights are shown to work with Farmhouse Beds from Ana-White.com. Canopy top boards need to be cut to the width of the bed/length of the bed. Please see instruction steps for more information.
General Instructions
Cut all your pieces, as described below. You will need 2 headboard posts, 2 footboard posts, 2 canopy sides and 2 canopy ends.
Instructions
Step 1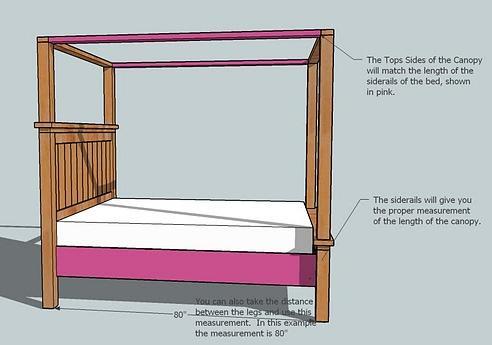 Canopy Sides are equal to the distance between the legs on the sides, as shown in the diagram above.
Step 2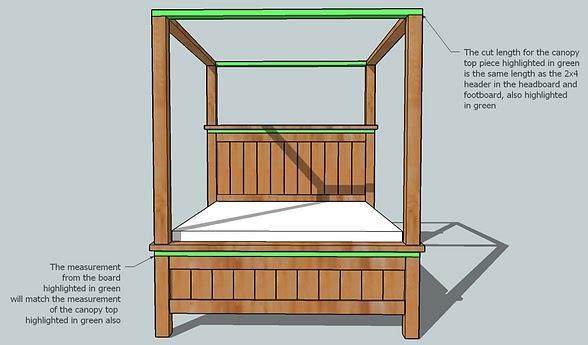 Canopy Top and Bottom are equal to the 2×4 header in the headboard and footboard as shown in the diagram above.
Step 3
You will need 4 brackets like these (the L30 – should be less than 1 dollar each) http://www.strongtie.com/products/connectors/L-LS-GA.asp These are available at most hardware stores. Just remember, the bracket needs to be less than 3 1/2″ wide and less than 1 1/2″ high, like the L30 bracket from Simpson Strong
Step 4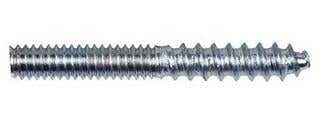 You will also need 4 Hanger Bolts, like these
Step 5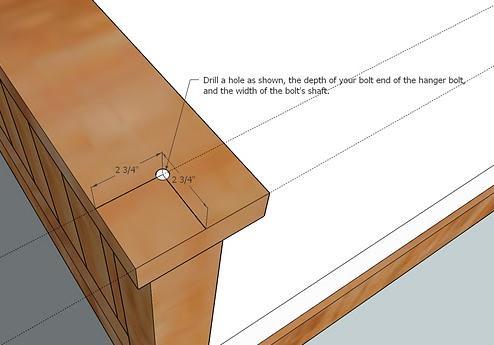 Step 6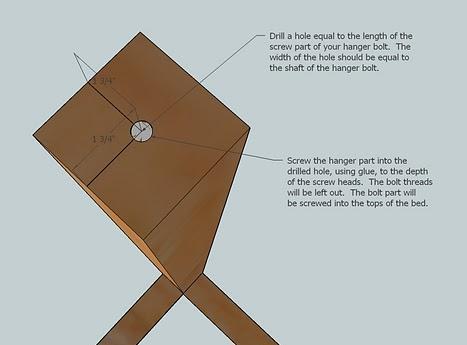 Drill holes in the Canopy Posts. The holes will be in the center of the bottom of the posts. Drill the hole to the depth and width of your hanger bolts, wood screw end. Screw the hanger bolt into the canopy post, using glue to hold in place.
Step 7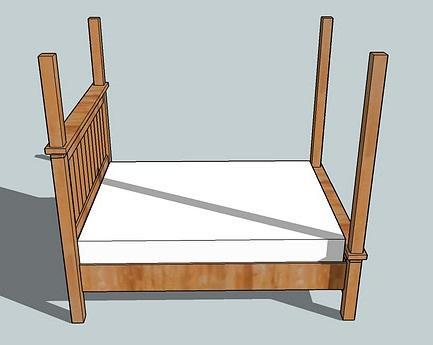 Screw the posts into the headboard and footboard holes. Tighten until snug, but do not break the glue hold in the posts. Adjust the posts so that they line up with the legs. This is shown above.
Step 8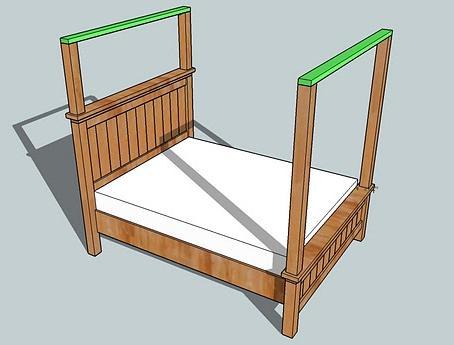 Screw the canopy top ends in place, as shown above. Use at least 3″ screws. I recommend predrilling the screw holes first before attempting assembly.
Step 9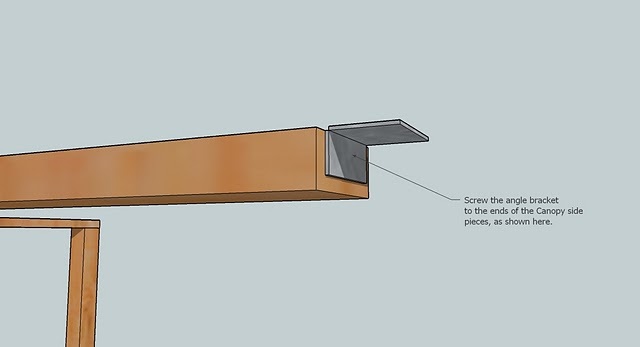 Screw the Brackets to the Canopy Sides. The diagram shown above details how to screw the brackets to the remaining canopy top sides. Predrill your screw holes before fastening. Use a flat headed screws.
Step 10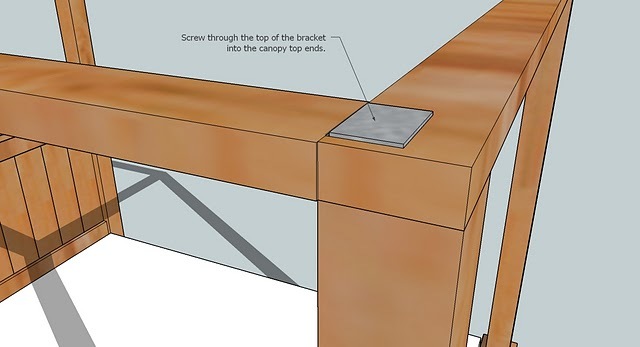 Attach the Canopy Top Sides. Predrill your holes first. Rest the Canopy top sides on the Canopy Ends with the bracket. Screw in place, as shown above. There should be no visible screw holes. Sand and finish as desired. You may wish to finish the canopy unassembled, then bring it into your bedroom and assemble the prefinished pieces. I am not making any guarantee of the structure or safety of this plan. Use at your own risk.
We apologize if there was an error in this plan. Please help us out and report any errors here.