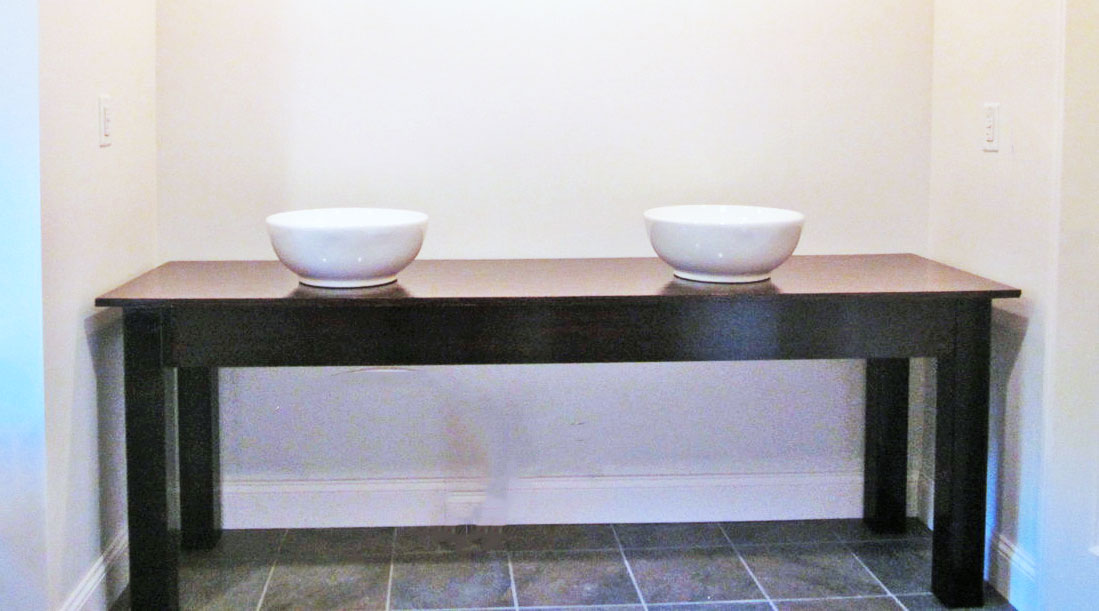 About Project
With raised sinks so popular these days, why not save some money and create a open vanity? You can add a shelf under the sink or even rolling laundry bins. This simple plan can be easily scaled to any space. Special thanks to our readers for sharing their photos.
Dimensions
60" Wide x 30" tall x 18" Deep
Preparation
Shopping List
2 – above mount sinks, approximately 18″ wide x 15″ deep
1 – 4x4 - 10 feet long
1 – 1×6 - 12 feet long
1 – 1×3 Boards, you will only need less than 12″
Plywood or project panel 60″ x 18″ or make a tabletop out of two 1x10 boards, 60" long
2 1/2″ screws
Wood Glue
Wood Filler
Paint and Sealant
Cut List
A) 4 – 4×4 @ 29 1/4″ (Legs)
B) 4 – 1×3 @ 5 1/2″ (Spacers)
C) 2 – 1×6 @ 10″ (Side Aprons)
D) 2 – 1×6 @ 15 1/4″ (Top Side Supports)
E) 2 – 1×6 @ 49″ (Front and Back Aprons)
General Instructions
Work on a clean level surface with good straight boards. Predrill and countersink your screws. Measure and mark out your joints before fastening. Use glue and 2 1/2″ screws unless otherwise directed. Check for square after each step.
Instructions
Step 1
Spacer. Fasten the spacer to the legs, as shown above. Use the 2 1/2″ screws and glue.
Step 2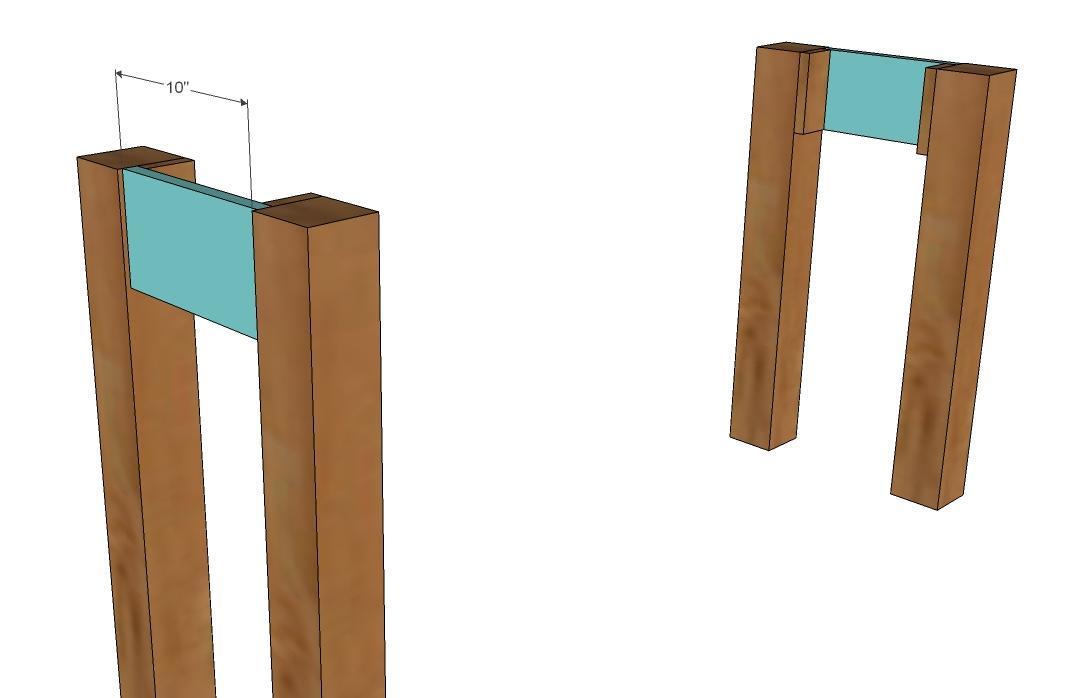 Side Apron. Fasten the side apron to the spacers, as shown above.
Step 3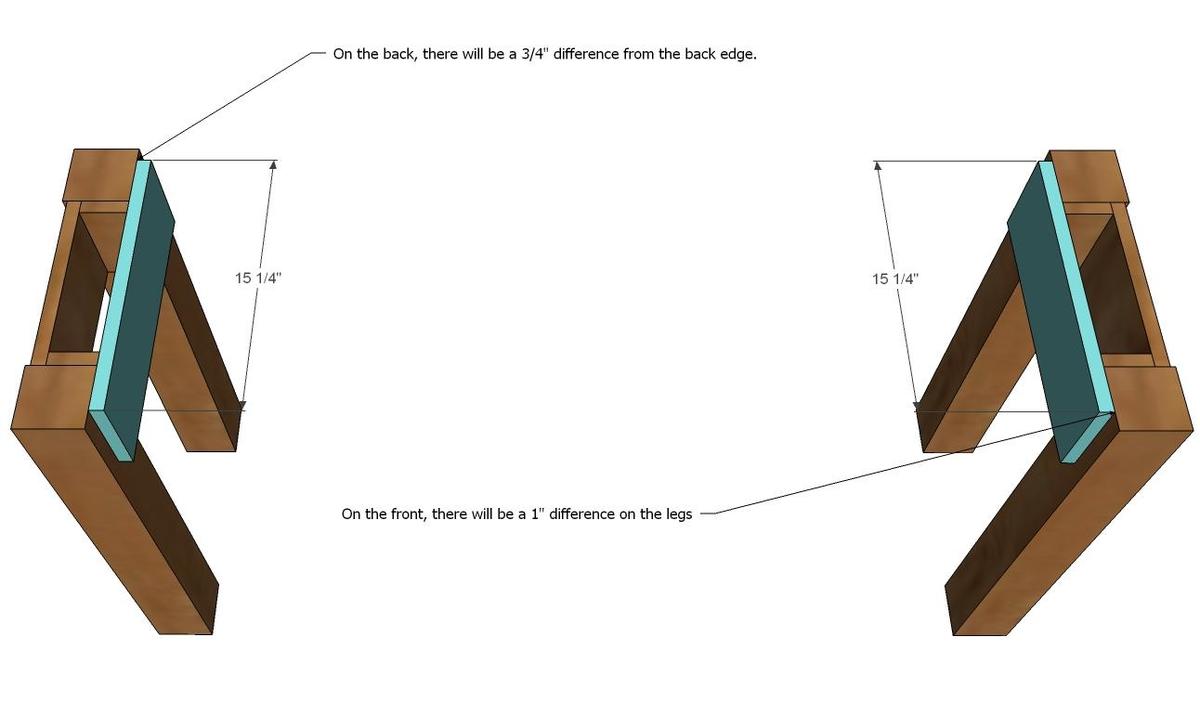 Top Support. Fasten the top support, as shown above. Notice the front and back of the support will have a different position on the legs. This is important, because you want your back apron to sit flush with the backs of the legs, and then the back of the wall behind the vanity. You can also choose to secure the vanity to the wall through this back apron.
Step 4
Front and Back Aprons. Fasten the front and back aprons in place.
Step 5