Here's a super easy and quick simple step stool build plan!  If you need a step stool for the bathroom or anywhere in the home - especially with young kids trying to reach the sink or the toilet, this is a great, simple to build plan.
If you are wanting more of a challenge, also check out my Simple Step Stool Plans with Splayed Legs here.
Pin for Later!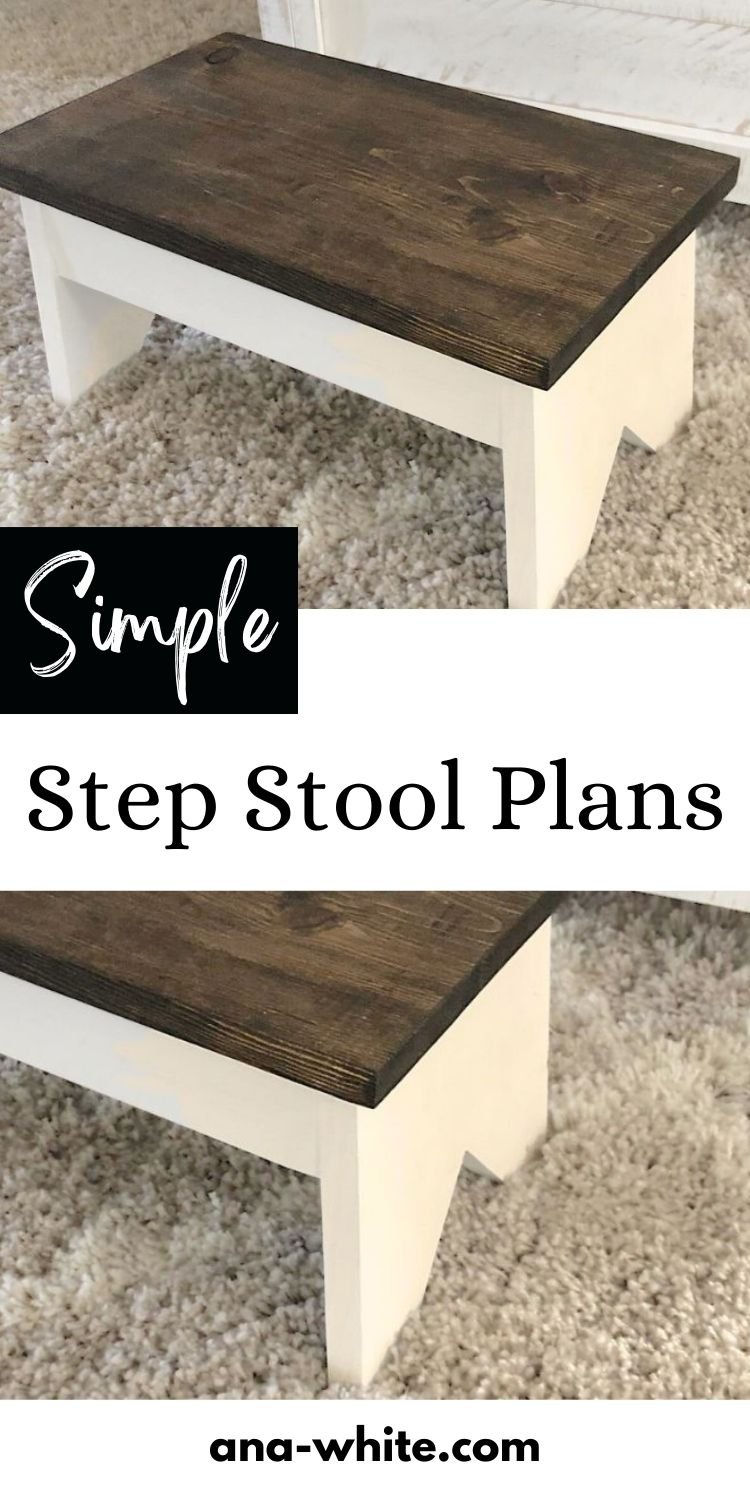 Dimensions
Step stool dimensions 8" tall x 9-1/4" wide x 16" long
Preparation
Shopping List
27" of 1x3 boards
32" of 1x10 boards
2" self tapping wood screws or 1-1/4" pocket hole screws
wood glue
Cut List
2 - 1x10 @ 7-1/4" - legs
2 - 1x3 @ 13" supports
1 - 1x10 @ 16" - top
Instructions
Step 1
Step 2
Attach the 1x3 pieces to the legs with screws.
Pocket hole method: Drill 3/4" pocket holes facing upward for attaching the top in later steps on the insides of the legs and the insides of the 1x3s.  Then drill 3/4" pocket holes on the ends of the 1x3s.  Attach the 1x3s to the legs with 1-1/4" pocket hole screws.
Preparation Instructions
Fill any exposed holes with wood filler and let dry.
Sand off excess wood filler, with medium grit sandpaper.
Remove all sanding residue.
Finish as desired.