I'm building the farmhouse bed for my guest room and have a picture I wanted to put above the bed. The black frame it was in originally totally clashed with the new decor so I decided to make a frame that somewhat matched the finish on the bed.
I used a 1x3 for the inside pieces and 1x2 for the outside boarder. I used Minwax English Chestnut on the frame to match the distressed part of the bed and finished it with Minwax finishing wax.
The picture I framed is 24X36. I wanted to use glass and have the frame function like a normal frame so I made the inside dimensions of the frame roughly ½-¾ of an inch smaller than the picture. (this was after completely assembling it and realizing the glass and picture fell right through the opening, OOPS!)
I had some leftover scrap that I had to cut off of a 1x2 for my headboard (If you notice the small slats on either end of the bed, these had to be trimmed slightly to fit) that I nailed to the back of the frame to surround the picture, I used the glass as a template for where to nail these in to allow the picture to fit.
The "glass" and backing I used were from a cheap old poster frame that I am no longer using.
I wanted the back to be removable so I took a 1x2 and cut 10 slivers off of it to be the movable tabs on the back that hold it all in. It was great fun looking for these after I cut them as they will fly all over the place when you cut them! I screwed them on so that you can turn them like on a store bought frame to change out the picture.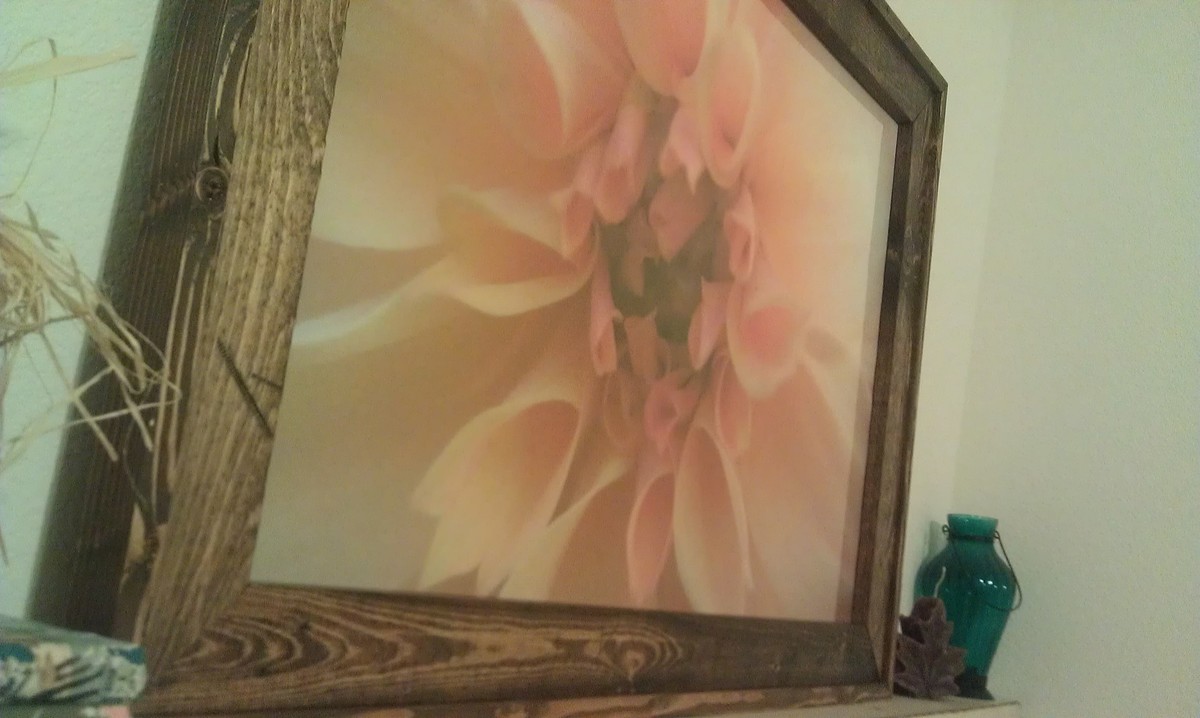 Estimated Time Investment
An Hour or Two (0-2 Hours)
Finish Used
Minwax English Chestnut and Minwax Finishing Wax
Recommended Skill Level
Starter Project