On a rainy morning in early January 2015, my wife and I were sipping our coffees and starting to get ready to take on the day. It was a Saturday morning, so we didn't have to go to work. We had moved into our house about a year ago so a few of our rooms were still a little bare and simply acted as play rooms for our daughter.
I walked out of my office, and looked over to the empty dining room which was immediately adjacent. Coming from a large Italian family, most of my childhood took place around a large dining room table at my grandmother's house outside of Philadelphia, PA. This empty room just didn't seem right. I decided to do something about it.
I remembered walking around Restoration Hardware seeing this amazing farmhouse table that was around $2000. Way out of our price range for a simple dinind room table. It also didn't come with any benches or chairs. It would have cost me around $2600 when all was said and it just gave me some severe heartburn.
I stumbled upon Ana's site here and decided to look around a little. Low and behold almost the exact same table was featured here. After getting over a short panic attack about building a piece of furniture that we would be using quite often I headed to Home Depot, got the materials, some new tools and got to work.
Not only do I think it turned out awesome, it was an amazing stress relief. Two weeks later and bought the Kreg Jig and built a matching bench. These pieces are so solid I could drive my car onto them. Thanks, Ana for the confidence to get this done the right way and save me about $2000.
Onto my next project, a jewelry armoire for my wife's valentine's present.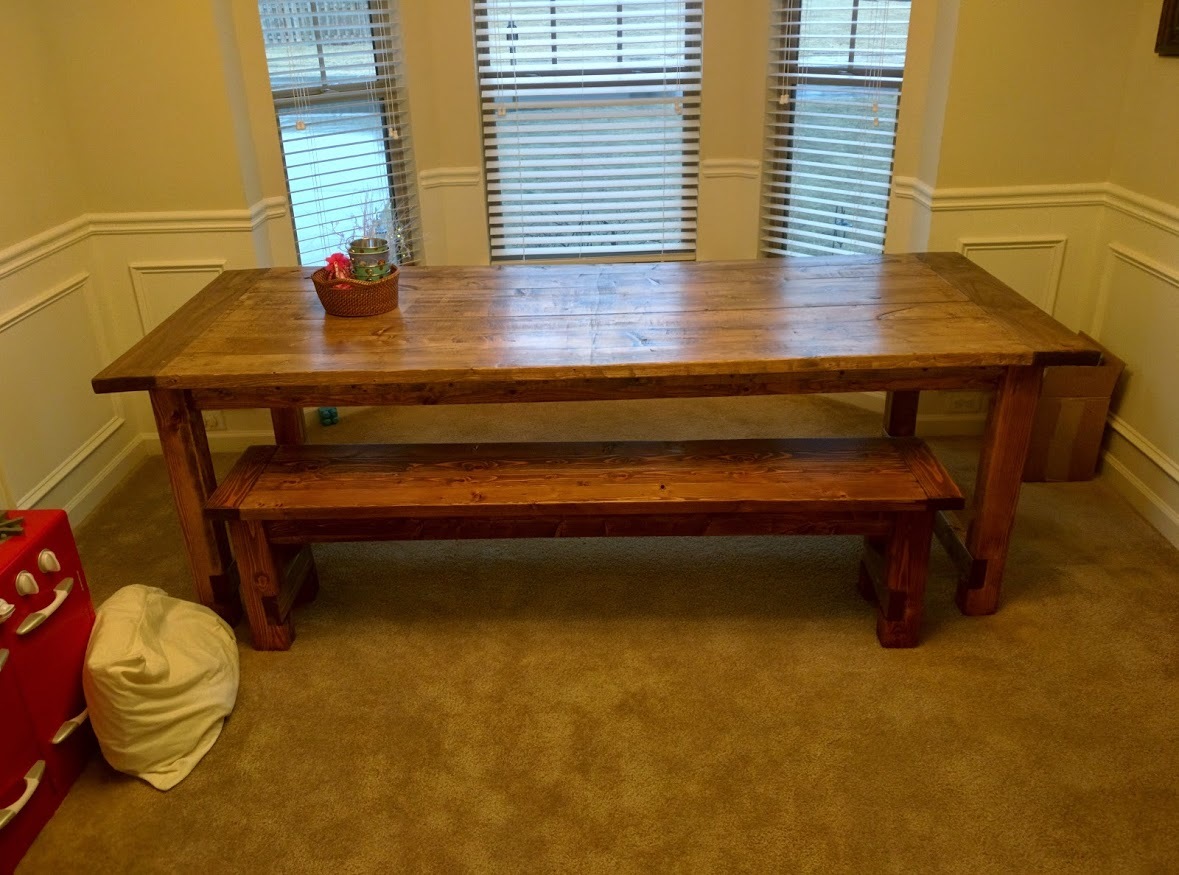 Estimated Time Investment
Week Long Project (20 Hours or More)
Finish Used
Minwax Special Walnut. 5 coats Satin urethane finish.
Recommended Skill Level
Beginner