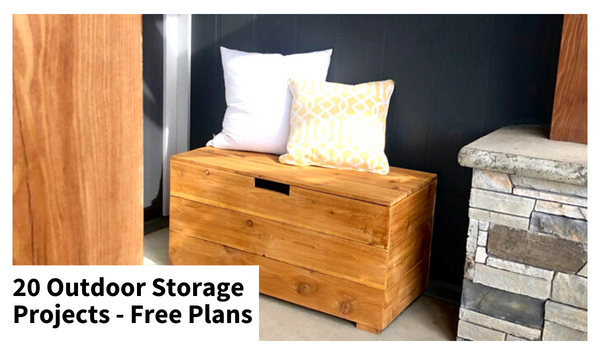 Create more outdoor storage with these simple plans!
We've compiled 20 FREE Outdoor Storage Furniture Plans! Each of these storage solutions creates multifunctional uses for your outdoor space. Some double as seating, or side tables, coffee tables and more! Tidy up your outdoor space with these step by step plans today. From packages to boots and shoes, sporting equipment, toys, cushions, pillows, propane tanks and more.
These plans will give you a place to store all the things...