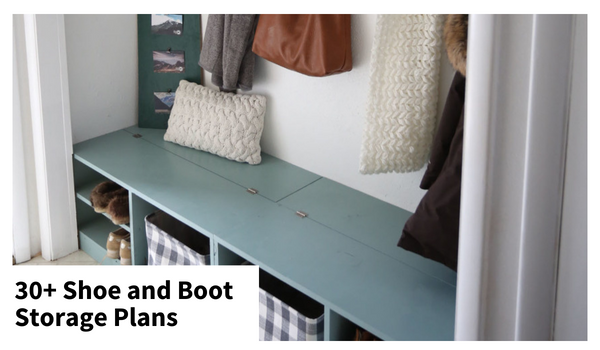 Let's talk about shoe management...
Good shoe and boot storage is essential to keeping a clean house, but it's not always an easy task. With kids or large families the shoes can add up in a hurry! Here are some of the best solutions we could find to get everybody involved in keeping the shoes neat and tidy.
We've compliled THIRTY shoe and boot storage solutions that will work for a variety of spaces.  These include hidden storage, open cubbies for baskets or bins, narrow entry storage, rolling storage, slide out options, wall mounted solutions, vertical solutions, closet designs, kids rooms, out of season solutions, entryways, garages and more!
Let's resolve the messy shoe issue together!