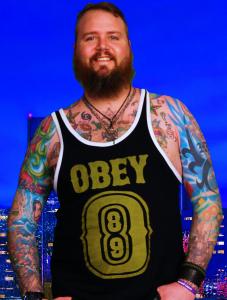 I'm a Mechanical and Electrical engineer for DXC Technology and only work 4 days a week now. I decided to start my own Side-Gig/Hobby/Business in the form of Wanderjahr Germanic Woodcrafts. I love Ana's website as it was able to give me clear, concise plans for which to start my new adventure. I generally modify each set of plans to suit the customer, but having them is a great jump off point for giving the customer and idea of what to expect. Also, the material list gives me a a great idea as to how much each piece will cost to build so I can figure in the appropriate selling cost.
I also use logs from Texas Red Oak to make a number of different projects including cutting boards, tables, wine racks, lamps, etc.
In Germany, when a woodworker finishes his apprenticeship, he becomes a Journeyman and goes on "Wanderjahr," one year spent traveling and practicing his trade for room or board. During this time they work with many different carpenters and learn a lot. Sometimes they even learn to focus their trade on one of the many aspects of woodworking. Owing to my German background and love for woodworking, I decided to name my business after the German Wanderjahr as it will always be a journey.
Free Plans Made Possible By Our Sponsors