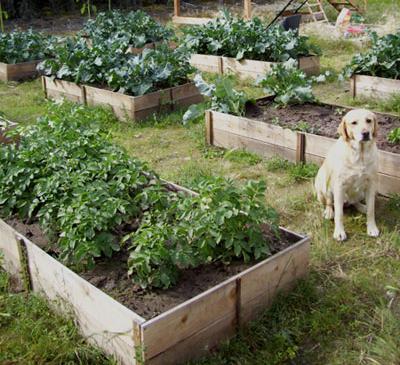 About Project
Cedar raised bed make gardening easier, more accessible, more economical, and more efficient. But often a cedar raised bed can cost hundreds of dollars. With this plan, I figured out how to create raised cedar beds - deep ones - for about $10 each.
Dimensions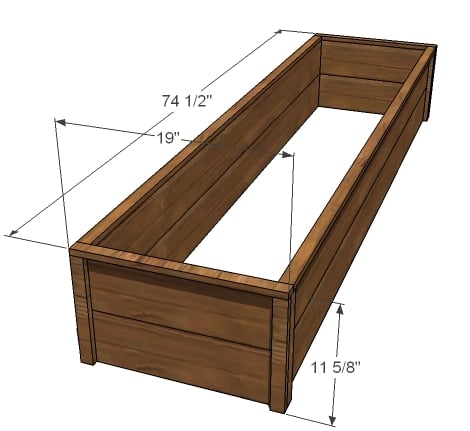 Dimensions are shown above.
Preparation
Shopping List
6 Cedar Fence Pickets
1″ Screws
2″ Screws
Wood Glue
Finishing Supplies
Cut List
4 – 1×6 Fence Pickets @ 72″ (Side Panels, you can trim the dog ear off and work with a 71″ Fence post)
8 – 1×2 Fence Pickets @ 11″ (Corner Posts)
4 – 1×6 Fence Pickets @ 17 3/4″ (End Panels)
2 – 1×2 Fence Pickets @ 72″ (Top Trim, I used the non-dogeared ones from the center of the cuts)
2 – 1×2 Fence Pickets @ 19″ (Top Trim, Ends)
General Instructions
Work on a clean level surface and check for square after each step. Predrill and countersink your screw holes. Be safe, especially with the table saw, and have fun.
Instructions
Step 1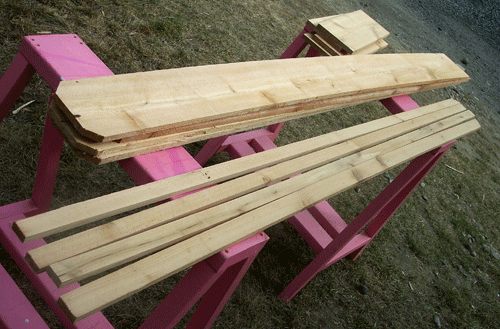 Rip your Corner Posts
In 160 Plan Posts, I've never asked you to rip anything. And I'm dreading asking you to rip this fence post. But I've done the math, and by ripping one fence post into 4 – 1 1/4″ wide strips, you are saving quite a bit of money (well, that is, if you intend to build a garden full of planters). So set your tablesaw to 1 1/4″ and rip one of the fence posts to 1 1/4″ wide, as shown above. If you don't have a table saw, you can use 1×2 cedar boards, but you will need to add 1/2″ to the final top trim boards on the ends. And you are going to have to shell out an extra few bucks.
Step 2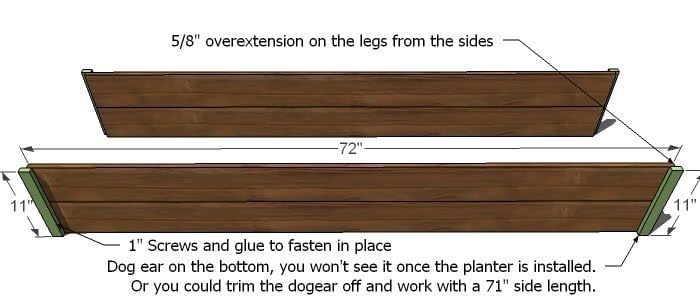 Side Panels
Use your 1″ screws and glue to put together your side panels as shown above. The post will overextend the sides by 5/8″ as shown above. I also used my Kreg Jig™ to join the boards together in the center, and you can do this too. But I feel like my planters are too "flat" and had I not joined the boards in the center, the planter would be more rustic.
Step 3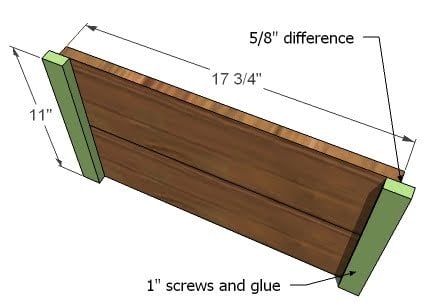 End Panels
Build your end panels exactly like your side panels.
Step 4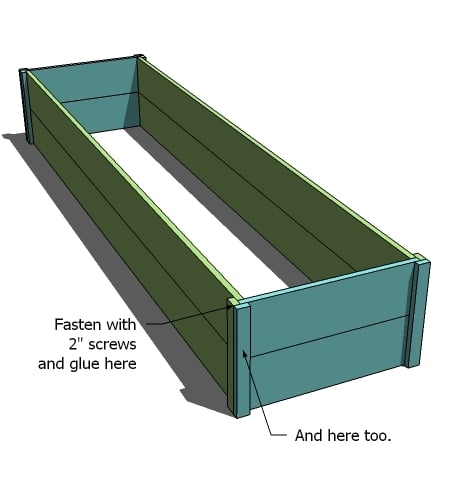 Assembling the Panels
The panels should fit together like a puzzle. Fasten with 2″ screws and glue. Check for square.
Step 5