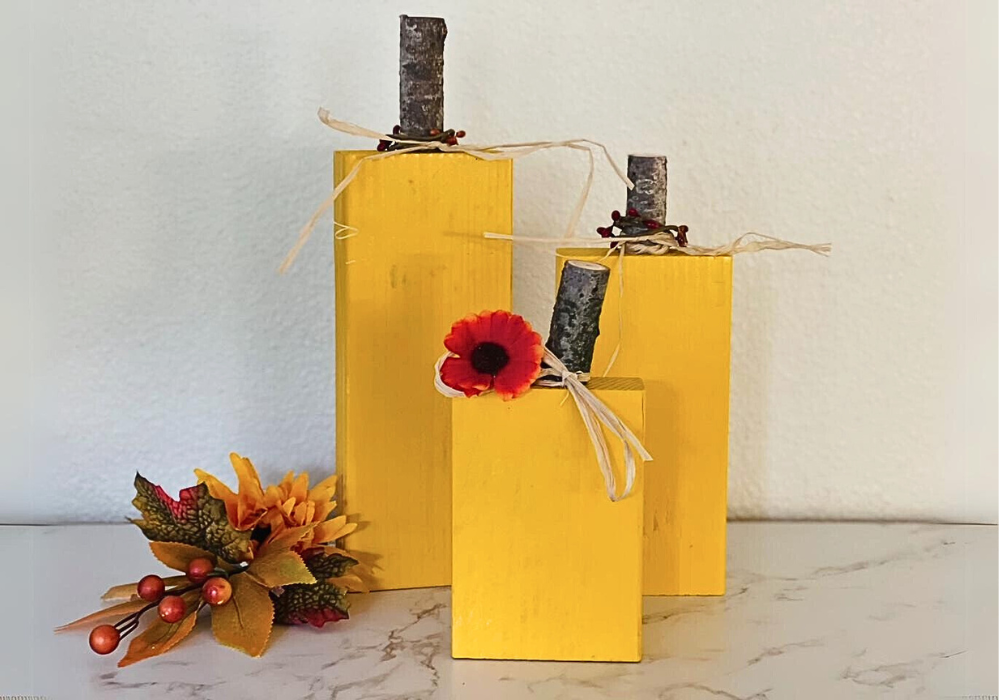 Have some scrap 2x4s?  Make these adorable 2x4 wood pumpkin decor pieces!  We love these around the the home!  This also makes a great kids craft project to paint and decorate.  Free tutorial from Ana-White.com
Pin For Later!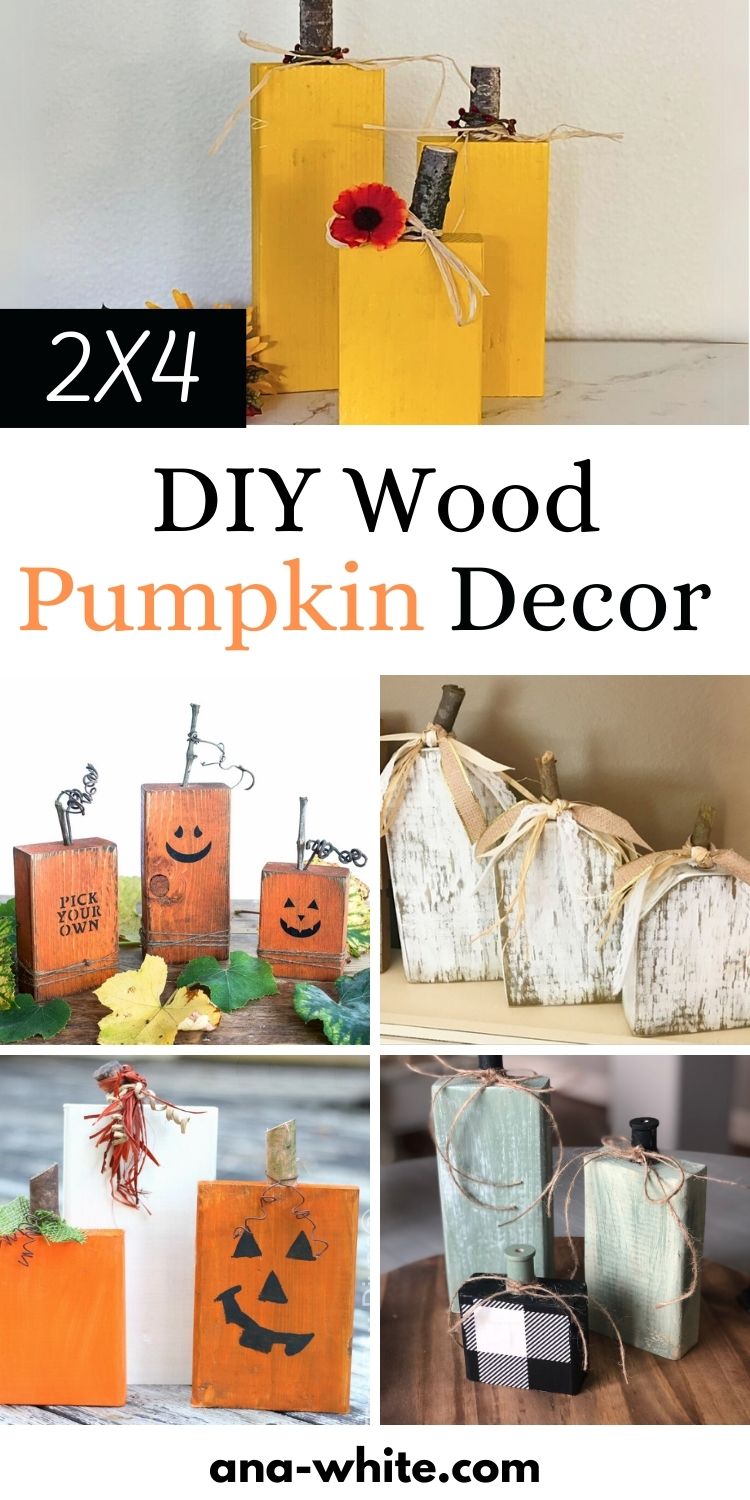 Dimensions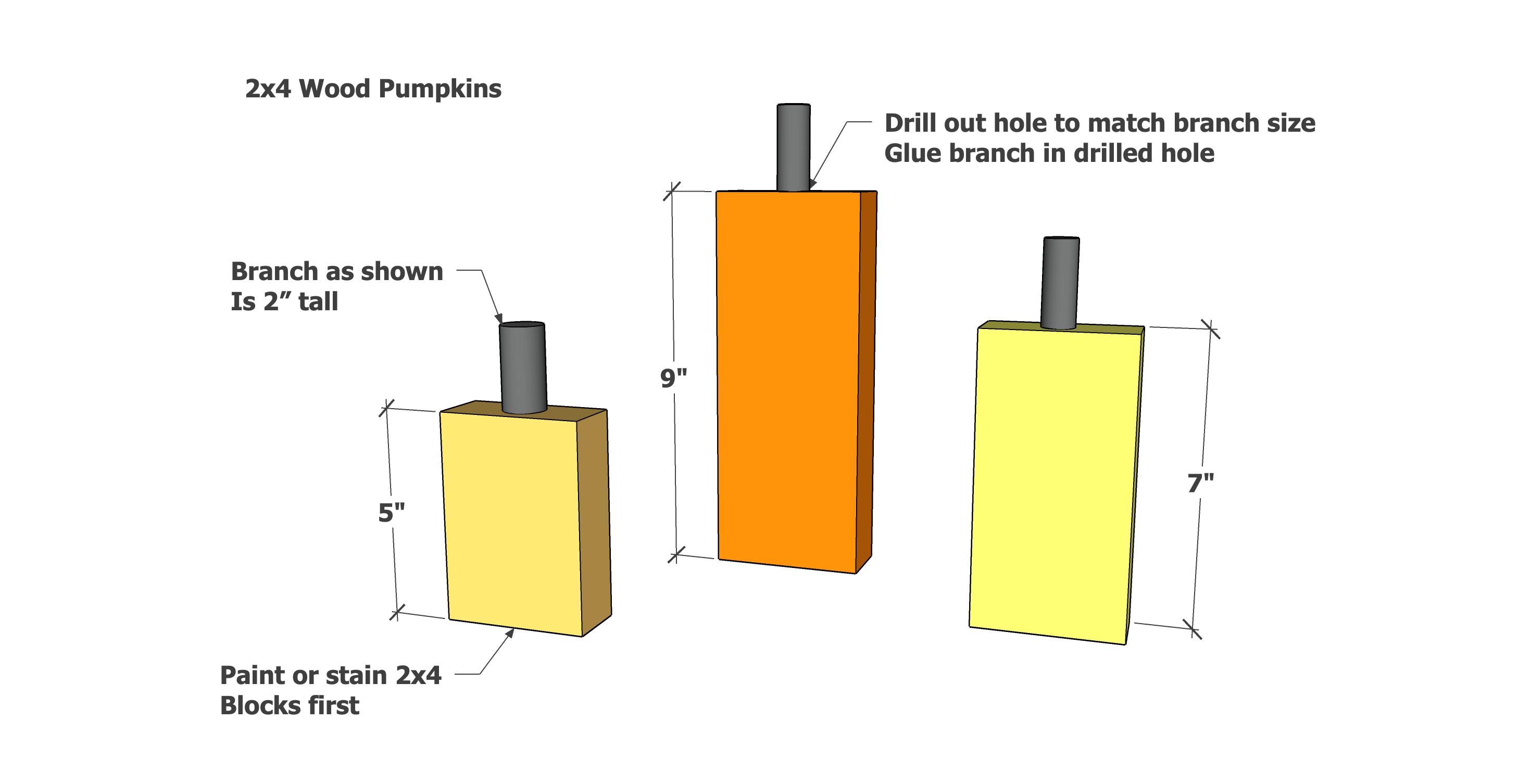 Preparation
Shopping List
For all three pumpkins, you'll need a total of 24" of wood
Stems as shown are branches, can also use 1x2 scrap pieces
Wood glue for attaching the stem
Paint or stain as desired
Jigsaw, circular saw or miter saw for cutting
Cut List
cut 2x4s to desired lengths, as shown 5", 7" and 9"
Cutting Instructions
Cut the 2x4 pieces - avoid cutting small pieces, instead cut a small piece from a larger piece.
Cut the branches to 3" long, or 1x2 pieces 2" long
General Instructions
Paint or stain the wood block separately from the stem.
Drill out for the stem and attach with wood glue.