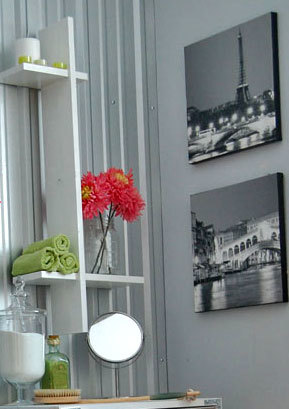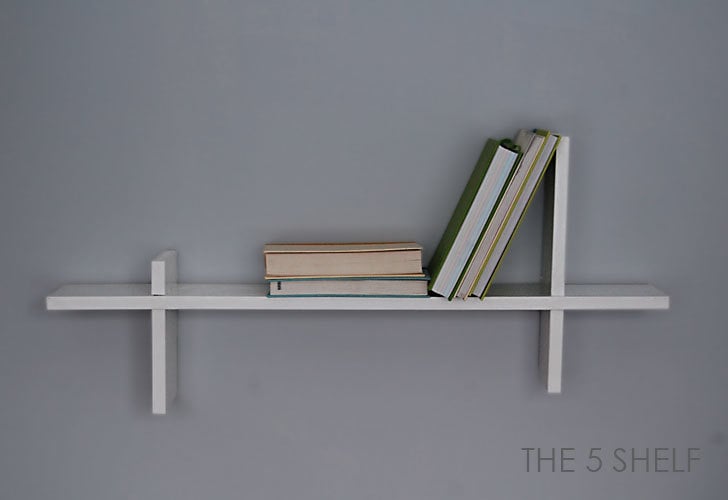 About Project
One simple shelf, five dollars, five ways . . . or more.
Preparation
Shopping List
1 – 1×6 board, 5 feet long
2 metal angles like these – they are just used to hang the shelves on the wall – don't need anything fancy here. Check the hardware aisle.
3/4″ screws (you will only need 4 – two for each metal brace)
2″ screws (for attaching to the wall, use a dry wall anchoring system if you can't locate a stud or wish to place the shelf not on a stud)
Cut List
1 – 1×6 @ 36″
1 – 1×6 @ 15″
1 – 1×6 @ 9″
Instructions
Step 1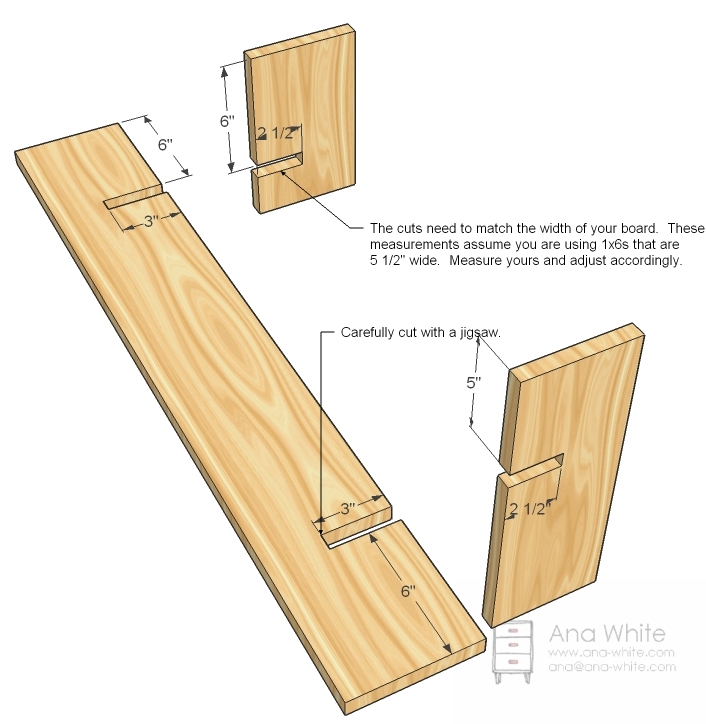 Notch Boards
Measure and mark the boards as shown above. Carefully cut the notches out with the jigsaw. I make the side cuts first, then go back and make a curved cut from the side to the opposite corner, and then go back and cut to the remaining corner.
Step 2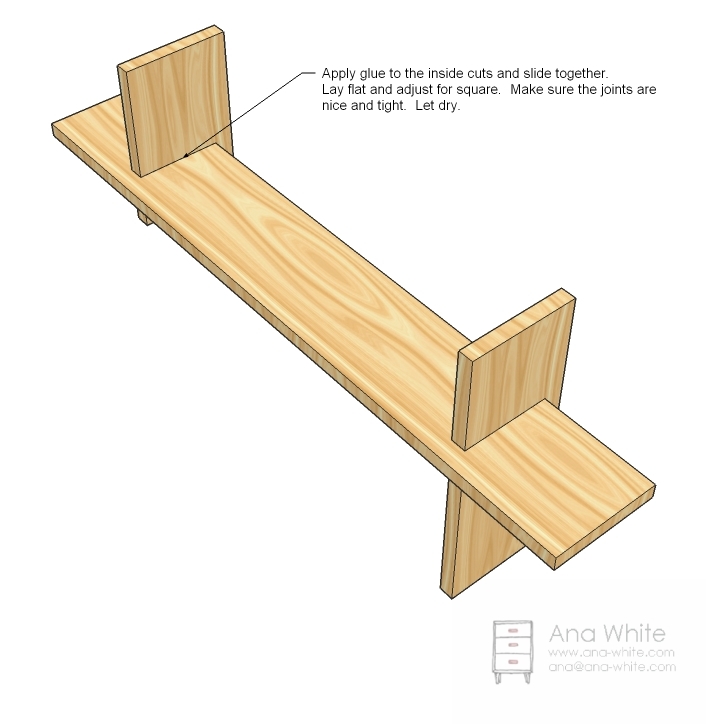 Assemble
Now at this stage, you really want to test the fit. Make sure the boards fit together snug. Pull apart and apply glue. Reassemble and adjust for square and let the glue dry.
Step 3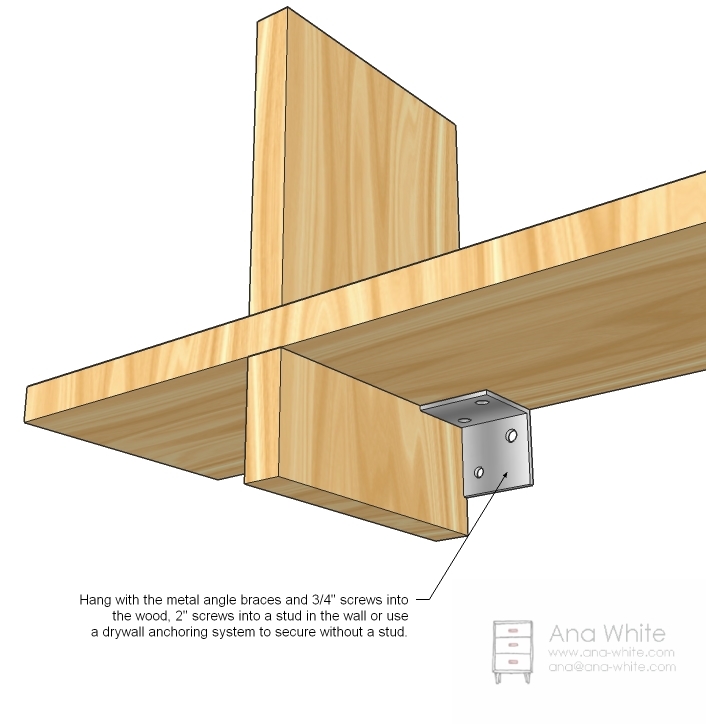 Hanging
Now use the metal angle braces to hang the shelves as you would any picture or shelf. If you cannot locate a stud in the wall, you can use a drywall anchoring system. Also, if you are planning on storing little weight (less than 16 pounds total) you can use Command strips from 3M – that's what's holding my shelves up!