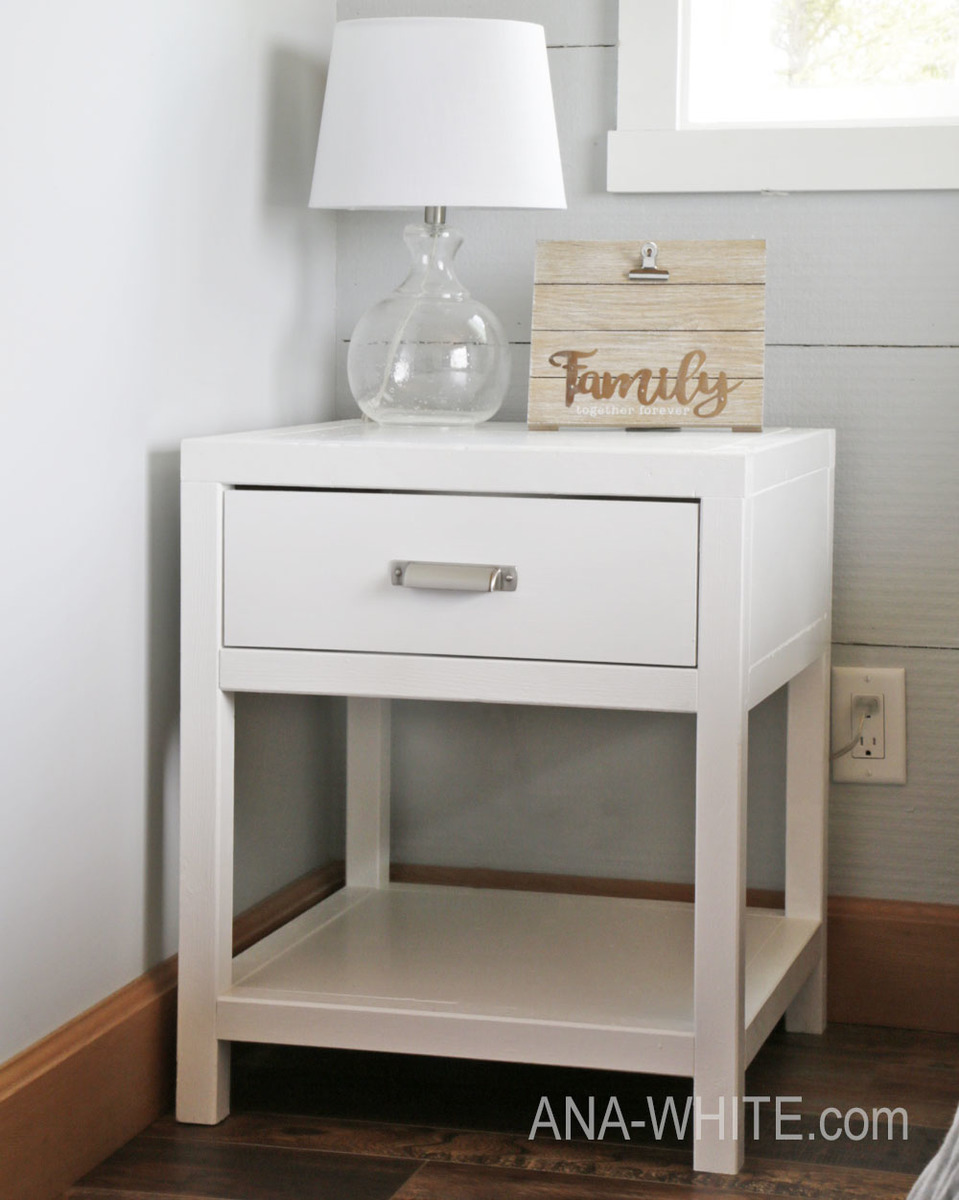 Build your own simple modern bedside table or nightstand - free plans by ANA-WHITE.com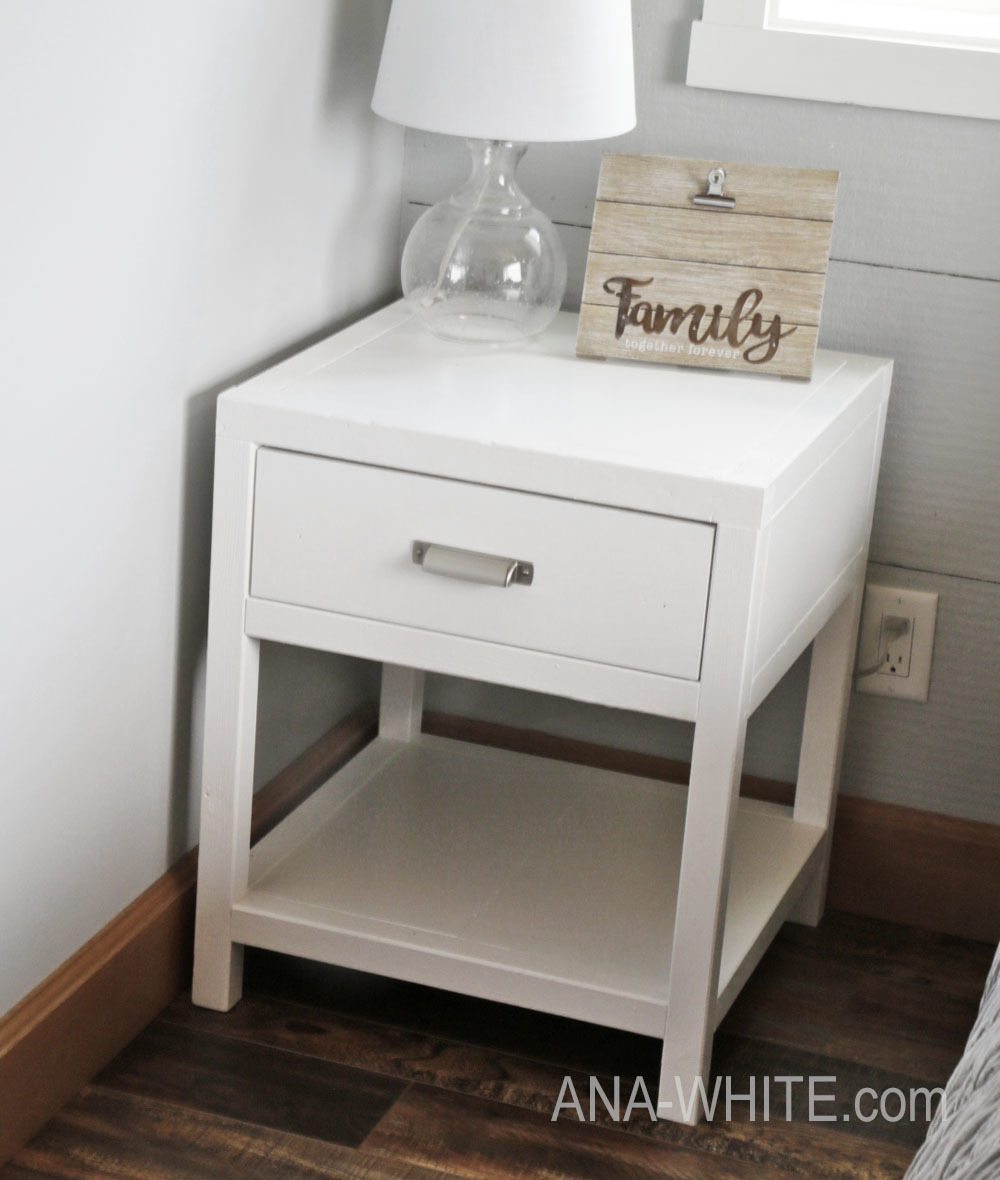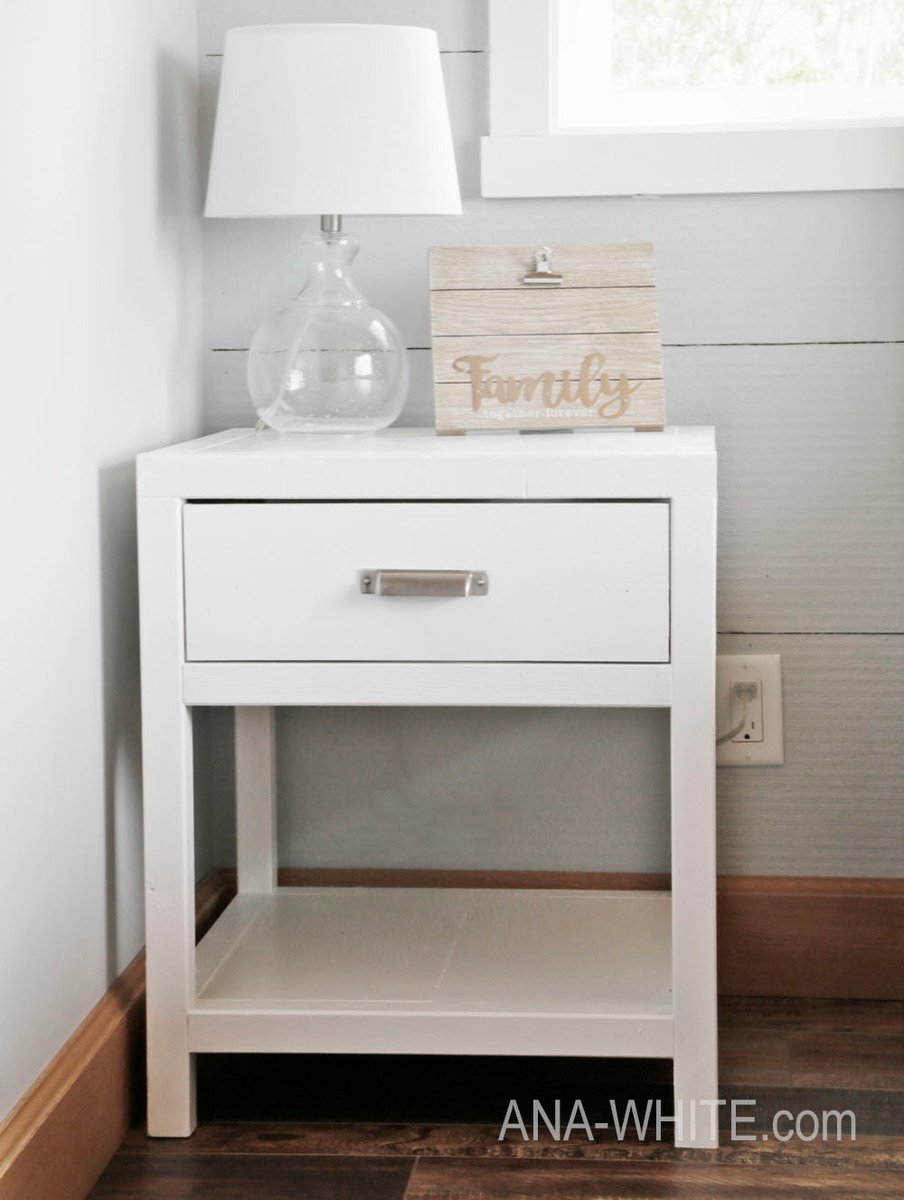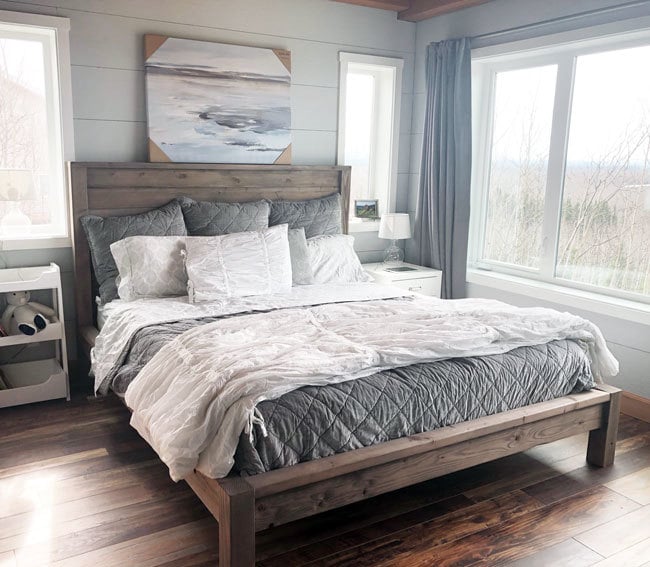 Dimensions
Dimensions shown above
Preparation
Common Materials
3/4 inch finish nails
1 1/4 inch finish nails
1-1/4" Pocket Hole Screws
2-1/2" Pocket Hole Screws
Cut List
4 - 2x2 @ 22-1/2" - Legs
2 - 2x2 @ 19-1/2" - Front Frame 
7 - 2x2 @ 16-1/2" - Remaining Frame pieces
3 - 3/4" plywood @ 16-1/2" x 7-1/4" - side/back 
2 - 3/4" plywood @ 16-1/2" x 16-1/2" - top/shelf
2 - 1x4 @ 18" - drawer sides
2 - 1x4 @ 14" - drawer front/back
1 - 1/4" plywood @ 18" x 15-1/2" - drawer bottom
1 - 1x6 or 3/4" plywood @ 5-1/2" x 16-1/4" - drawer face
Cutting Instructions
All 3/4" plywood pieces can be cut from a 24" x 48" off the shelf panel.  
First cut a strip 48" long x 16-1/2" wide.  Cut a second strip 48" long x 7-1/4" wide.  Cut using either a table saw or a circular saw.  If using a circular saw, it is highly recommended to use a guide or track.
Once the long strips are cut, cross cut the pieces to the right size.

Instructions
Finish Used
For the finish on this nightstand, I used Behr Marquee in off the shelf White. It is my go-to white finish, one step and done!