The best workbench you can build!  This workbench features a miter saw stand, with roll away carts to hold all your tools and create work spaces.  It's easy to customize, and the best part, it all rolls away when done!  
Free step by step plans from Ana-White.com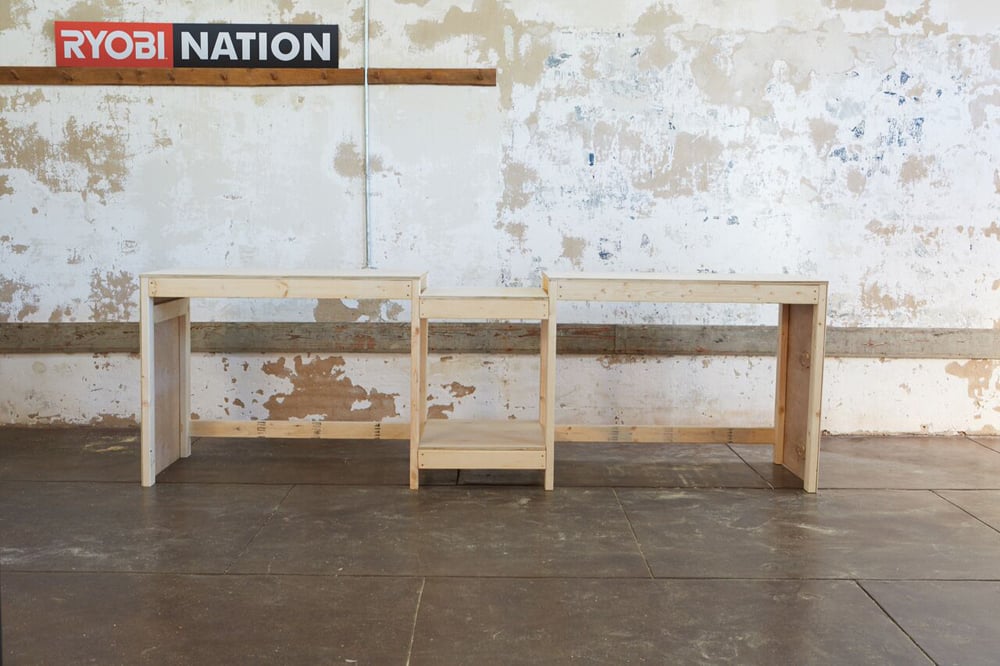 Pin For Later!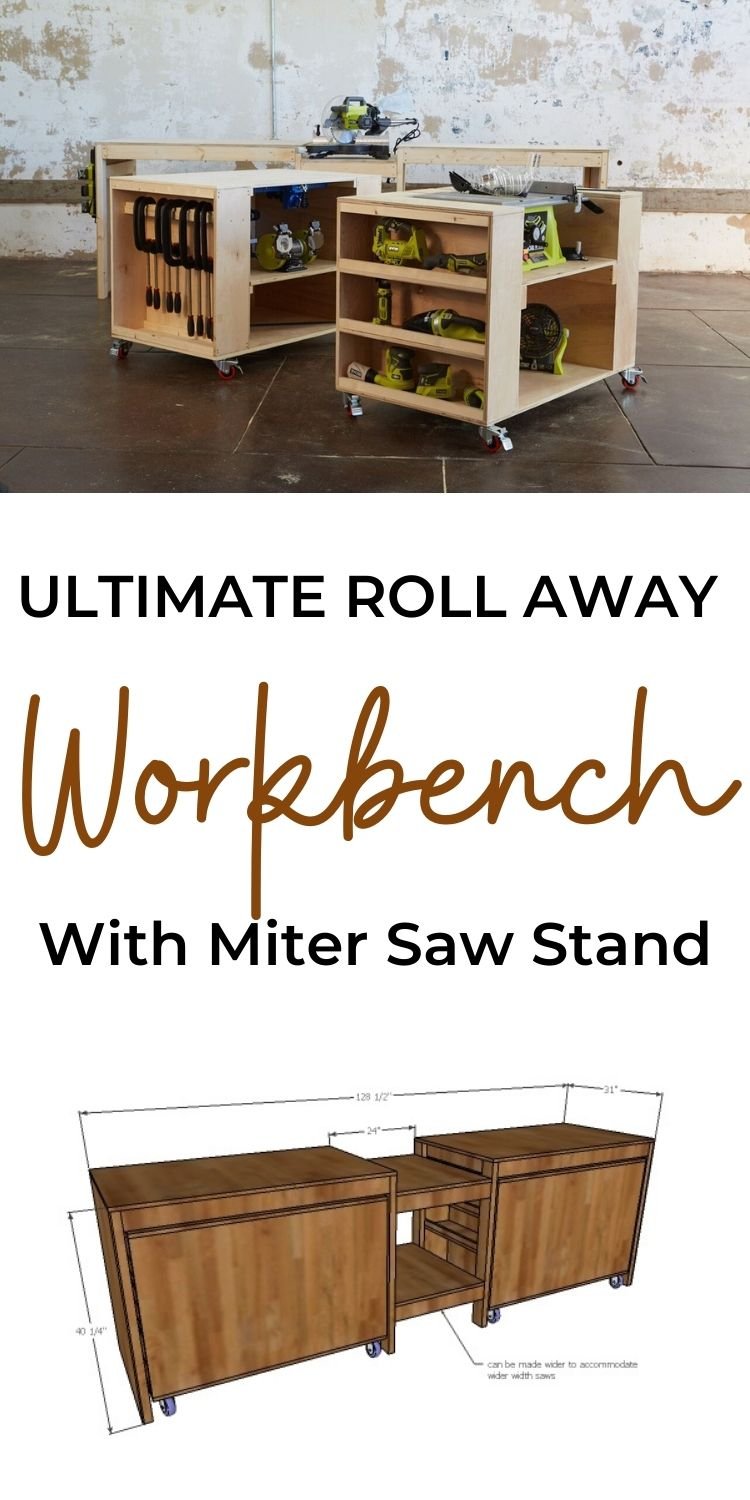 Dimensions
About 12 feet long and 32" deep - fits standard 12" sliding miter saw (be sure to measure yours first) Carts are counterheight, cutting surface is bar height.
Preparation
Shopping List
• 4 Sheets of 3/4" plywood
• 2 sheets of 1/4" plywood
• 8 – 3" casters with brakes
• 3/4" screws for attaching caster wheels
• 11 – 2x4 @ 8 feet long
• 8 – 1x2 @ 8 feet long
• 3" self tapping wood screws
• 2" and 1-1/4" 18 gauge staples
• 4 handles for carts
Cut List
Workbench Cut List
• 6 – 2x4 @ 49"
• 4 – 2x4 @ 28"
• 8 – 2x4 @ 39-1/2"
• 2 – 1/4" plywood @ 39-1/2" x 31" (see plywood cutting diagrams)
• 2 – 3/4" plywood @ 52-1/4" x 31" (see plywood cutting diagrams)
• 4 – 2x4 @ 29-1/2"
• 2 – 2x4 @ width of saw (shown at 24")
• 2 – 3/4" plywood @ width of saw x 31" (shown at 24")
Cart Cut List
• 2 –3/4" plywood @ 48" x 30" (see plywood cutting diagrams)
• 4 – 3/4" plywood @ 8-1/4" x 30" (cut from scraps, see plywood cutting diagrams)
• 24 – 1x2 @ 28"
• 8 – 3/4" plywood @ 8-1/4" x 28" (cut from scraps, see plywood cutting diagrams)
• 4 – 1/4" plywood @ 30" x 28-3/4"
• 4 – 3/4" plywood @ 48" x 29-1/2" (see plywood cutting diagrams)
Cutting Instructions
Suggested Plywood Layouts for the Cuts
Instructions