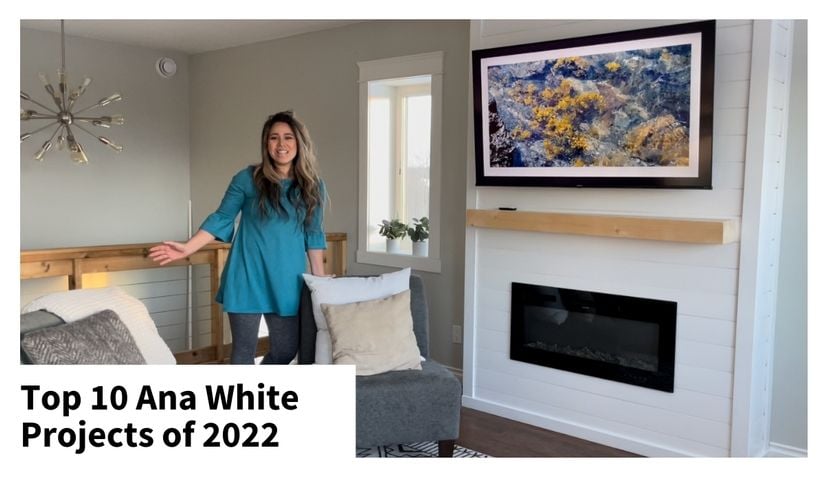 Happy New Year! What are you planning to build for your home in 2023?
We are excited for the New Year and new projects ourselves, but let's take a moment to reflect on the projects that we built, loved, and used in 2022!
Here's all the plans - just click the title of each project to grab the plans.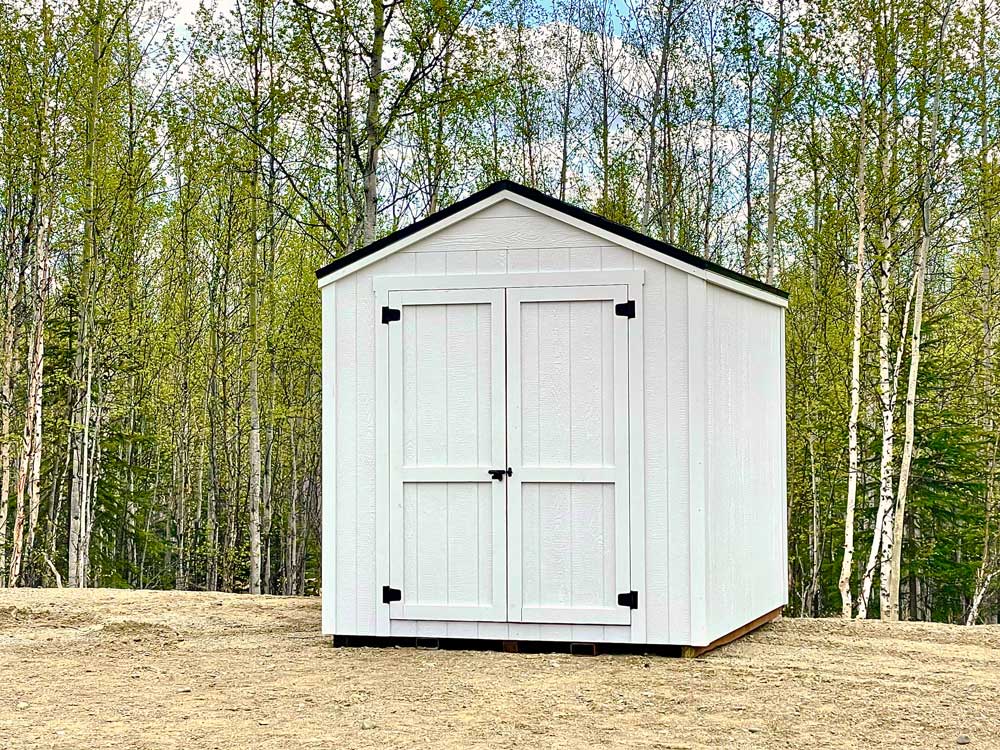 Jacob and I built this shed and are super happy with the results.  We wanted something with more storage and space, but also something that looked professional, and isn't going to fall apart or need constant maintenance. 
If you were to buy a shed like this from a shed dealer, expect to pay $4500-$6000.  The cost to build was about half of that, since we didn't have to pay for labor.  And since we used plans, we were able to be very precise with our shopping, and not have extra materials leftover.
This shed is also great because we designed it so it can be moved. This premium plan includes a detailed video tutorial and step by step instructions and shopping and cut lists. Plan sizes 8x10 and 8x12, more sizes coming soon.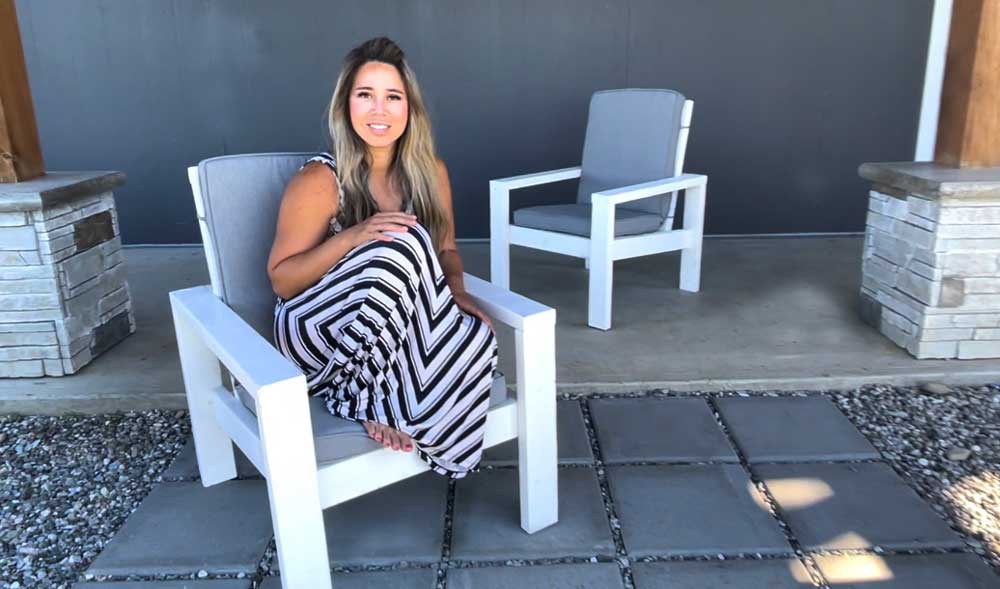 We built our amazing 2x4 adirondack chairs a few years ago, but I wanted to incorporate a cushion into the design, and this is what I came up with, it is one of my favorite outdoor chair plans I've done. 
I've made the plan beginner friendly and love that it can be stained and painted any color. The plan uses only FIVE boards to build, so you can build multiple chairs on a DIY budget for your backyard! My family and I love them and spent a lot of time outside last summer, enjoying a place to sit and relax. Be sure to check out the Deep Seat version too!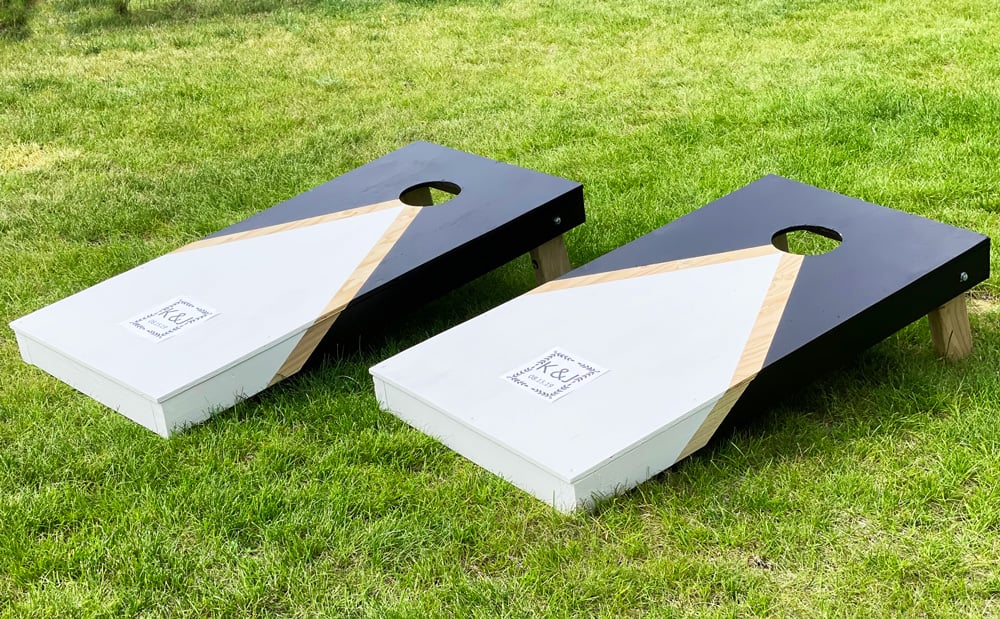 To round out our outdoor projects for 2022, we shared plans to build your own corn hole boards, including a free printable template to make the build process even easier.  If the boards are out, people are playing! I love that they fold flat to store away for the winter, and even better, it is a fun and safe game for people of all ages.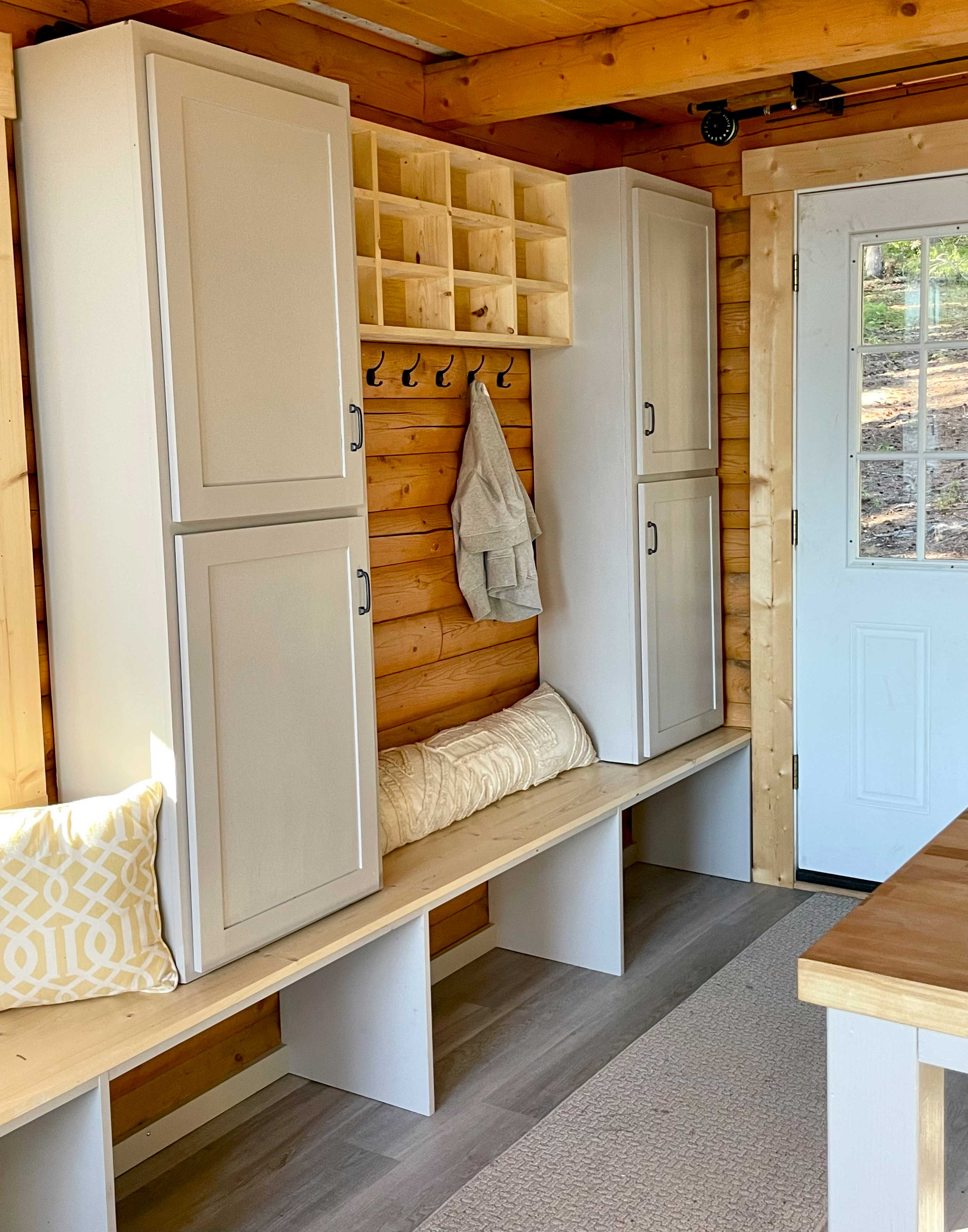 We have a cabin in remote Alaska that needed a mudroom uprade. Shelf Help was the answer, since we had to haul the pieces in by boat. This frameless mudroom bench has been my go to design for many of our projects. The benefits include making it any length and width, paint or stain it the color of your choice, add a hutch to the top and it's easy to clean under with it's open design. The Shelf Help Configurator helps you customize for your space and need.
We've included a TEMPLATE for this framless bench design too! Once we had the bench built, we slapped a coat of paint on the existing cabinets that were there and added a cubby shelf for mittens, hats and a place to hang jackets! This upgrade cost only $200 and that is why it is one of my Top 10 projects of 2022!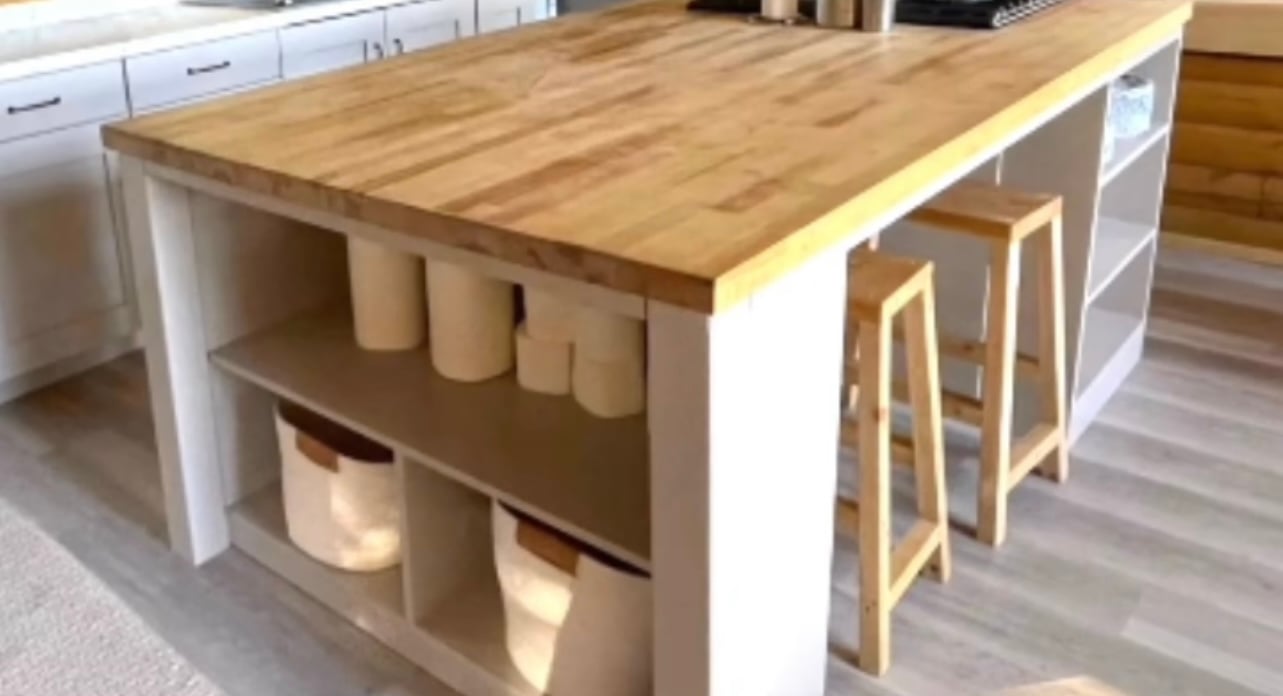 At our remote cabin, we built a gathering island a while back, but I wanted to add a bit more storage to the end of it. So back to Shelf Help, I designed and built this custom bookshelf to slide right under! It was the perfect custom solution and we love it! 

In this boring, basic living room, we needed a focal point.  Also, I wanted to make the room look taller, feel custom, and hide those tv cords.  And if I could never clean behind a media center again, that would be a big win.
So tackled a shiplap fireplace.  I was personally surprised at how achievable this project was, and of course, the huge change it made for the space.  It was just what this living room needed.
We have been so humbled and amazed at how many times this project has been built.  Thank you for trusting me with your builds, and thank you for sharing plans.
One of the builders "IBSEENU" incorporated hidden storage into their mantle and was gracious enough to share the details. We have added to the plan, a hidden mantle option! Thanks "IBSEENU"!
My sister asked for a new console table for her new house.  Only problem was it is sold out, and about $1000 over budget.  What to do?  Of course I DIYed it. 
This piece turned out beautiful - but it was time consuming.  So worth it though!
Sometimes you just need a simple end table or side table.
This super simple nightstand was the perfect solution for one of the rooms in the house. We paired it with our latest Compact Farmhouse Bed Plan and the room came together perfectly, while keeping costs down!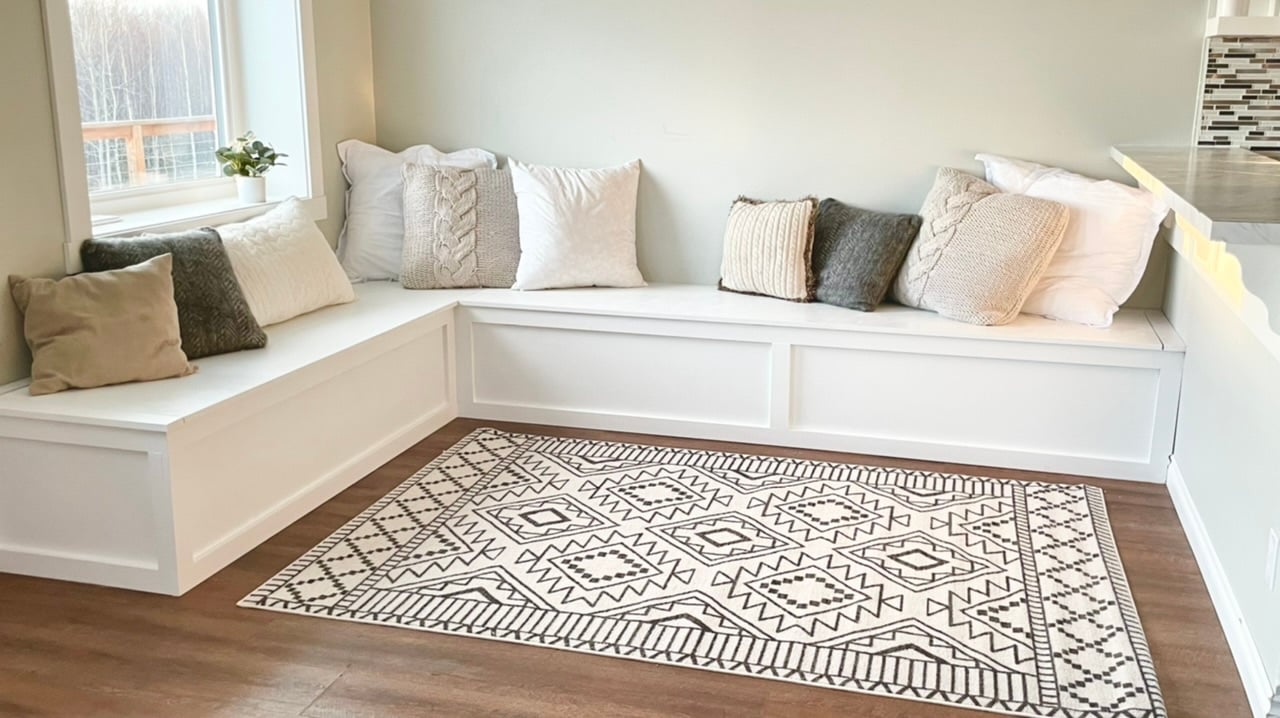 Chairs are so expensive these days!  And who doesn't love a dining nook?
We have a drawer bench in our own home that I LOVE.  So I wanted to create something similar, but with a table pushed up against the banquette bench, drawers wouldn't be able to open.  So I went with a flip top design.
This is the easiest way to make a banquette bench.  We are thrilled with how it turned out and are excited to see brag posts coming in for this one.
Total cost was a few hundred .. not a few thousand.
To match the banquette bench, I needed a pedestal type table that would be easy to move around.  I decided on a simple x base design.  This table turned out really great and is a simplified, beautiful addition to the dining area.
Thank you for sharing your projects with us and tagging #anawhite so we can share what you build! Here's to 2023 - Happy New Year!