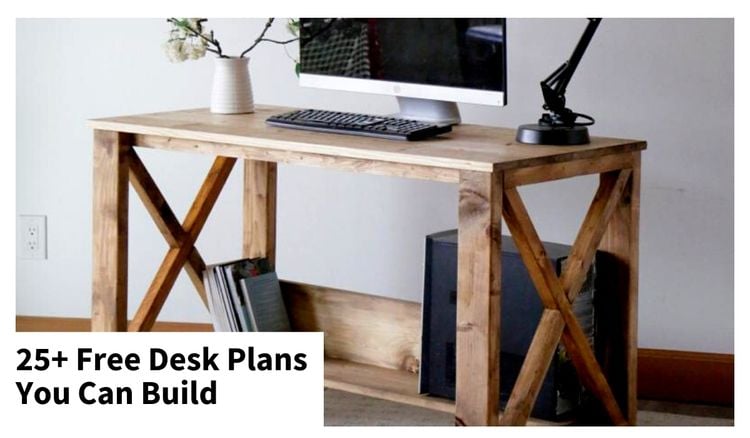 With more an more of us working from home or homeschooling children - or even working from home part time or helping with home work - a desk in the home is essential.  I design all new homes with a built in desk system, as I believe a desk area is as important as kitchen cabinetry, closet shelving and mudrooms.  Yes, it is.  Every home needs a desk system.
But you may need more than one desk.  I like to have one desk area for every adult to keep their things organized.  But every desk doesn't need to be a full on built in desk system.  You can go with simpler, cheaper desks, that look good and do the job, but with less storage.
Do you need a desk? Have you thought about building one?
Let us help you save money and create a beautiful desk for your home or space.
When you build your own desk, you can get exactly what you want, in the exact color or finish you imagine, all for a fraction of the cost!  
Most of these desk plans are geared toward the beginner woodworker. Start creating stylish and beautiful furniture today, using our free plans.