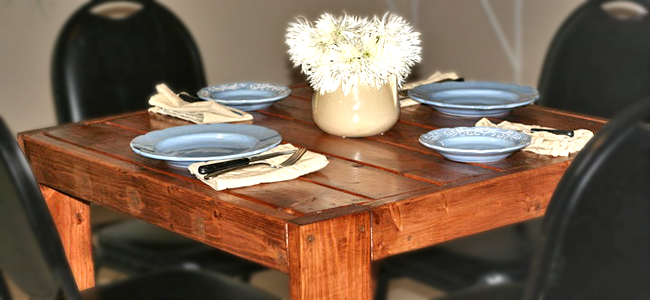 The modern farm table continues to be one of the most built plans that I have designed.  I believe the reason for it's success is that it's simple, easy to build, stylish, and it's difficult to find a solid wood table in a modern design.  So many of us have built this table.
One of our readers, Tami, built the table and modified it to square.  I was so inspired by Tami's photo, that I just had to offer the plans to everyone else.
I choose to scale down the aprons and legs to 2x4s instead of 2x6s because the table is so much smaller.  This table is a perfect small space table.  Try shortening the legs to 18" for a coffee table too.
Dimensions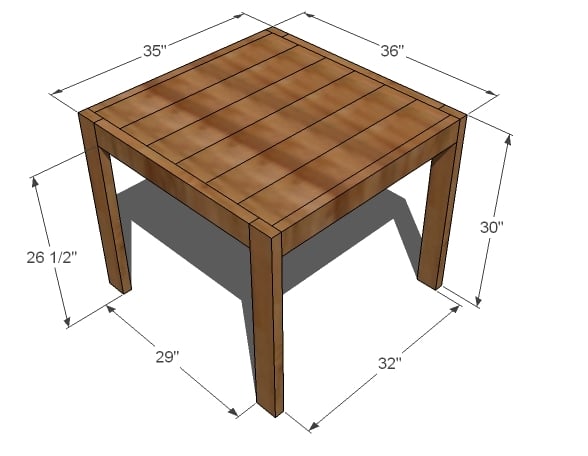 35" x 36" x 30"
Preparation
Shopping List
3 – 2×4, stud length or 8′ length
2 – 2×6,8′ length
2 – 2×2, 8′ length
12 – 3″ screws
72 – 2 1/2″ self tapping Screws
Common Materials
120 grit sandpaper
primer
wood conditioner
paint
paint brush
Cut List
4 – 2×2 @ 33″ (supports)
6 – 2×6 @ 32″ (Tabletop Boards)
2 – 2×4 @ 32″ (Side Aprons)
2 – 2×4 @29″ (Apron on Leg Sides)
4 – 2×4 @ 30″ (Legs)
Instructions
Step 1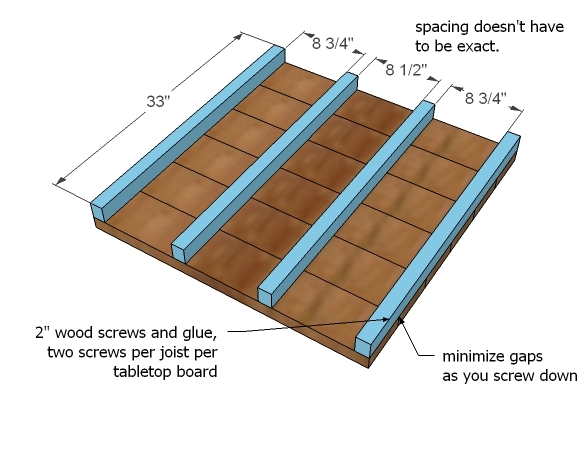 Tabletop
If you have a Kreg Jig™, you can join all your boards together first. Otherwise, lay your 2×6 boards on a flat surface and glue and screw the joists to the top. Check for square and keep outside edges flush.
Step 2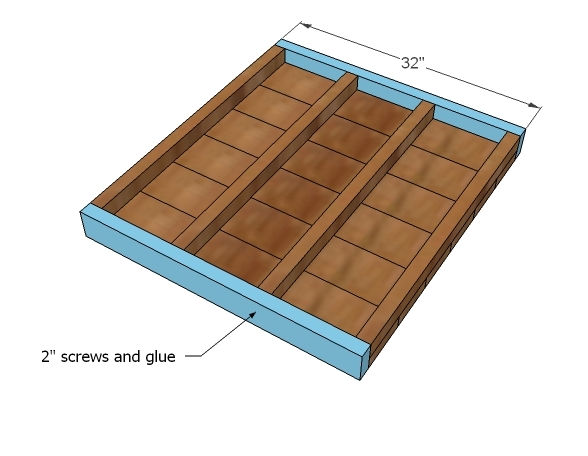 Step 3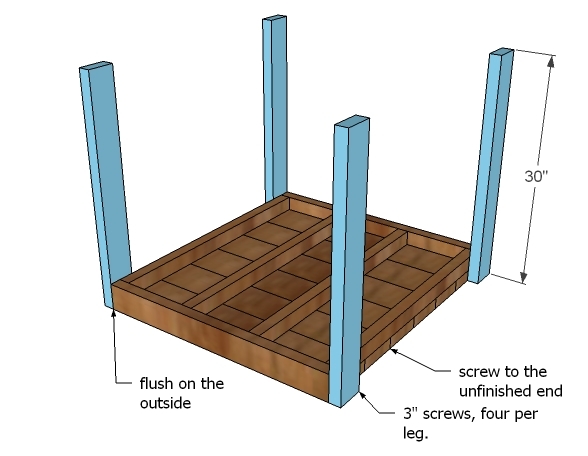 Legs
Attach the legs with 3″ screws but NO GLUE (so the legs are removable). Keep outside edges flush. TRICK: Only put one screw in each of the legs. Flip the table over and move to it's final resting spot. Adjust the table so legs are level, top is level, and everything is square. Then add remaining screws.
Step 4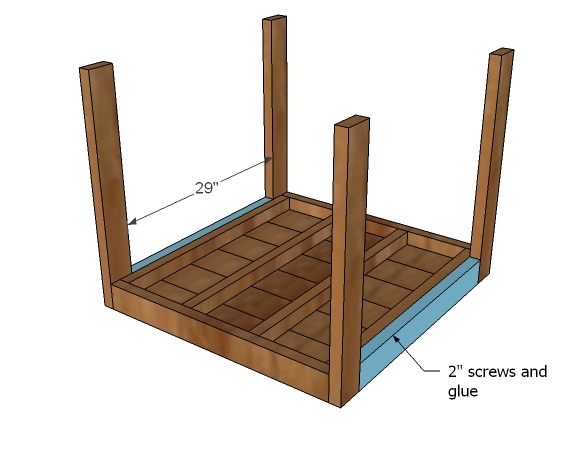 Leg Side Arons
Finally, glue and screw the legs side aprons on with 2 1/2″ screws.
We apologize if there was an error in this plan. Please help us out and report any errors here.