Build your own outdoor side chair frame.  Our free plans make it easy!  Uses off the shelf materials and basic tools.  
Outdoor chair features an inclined seat and backrest, wide armrests and sturdy 2x construction.  Heavy (so won't blow away in the wind).  
Also build the matching sofa and matching loveseat.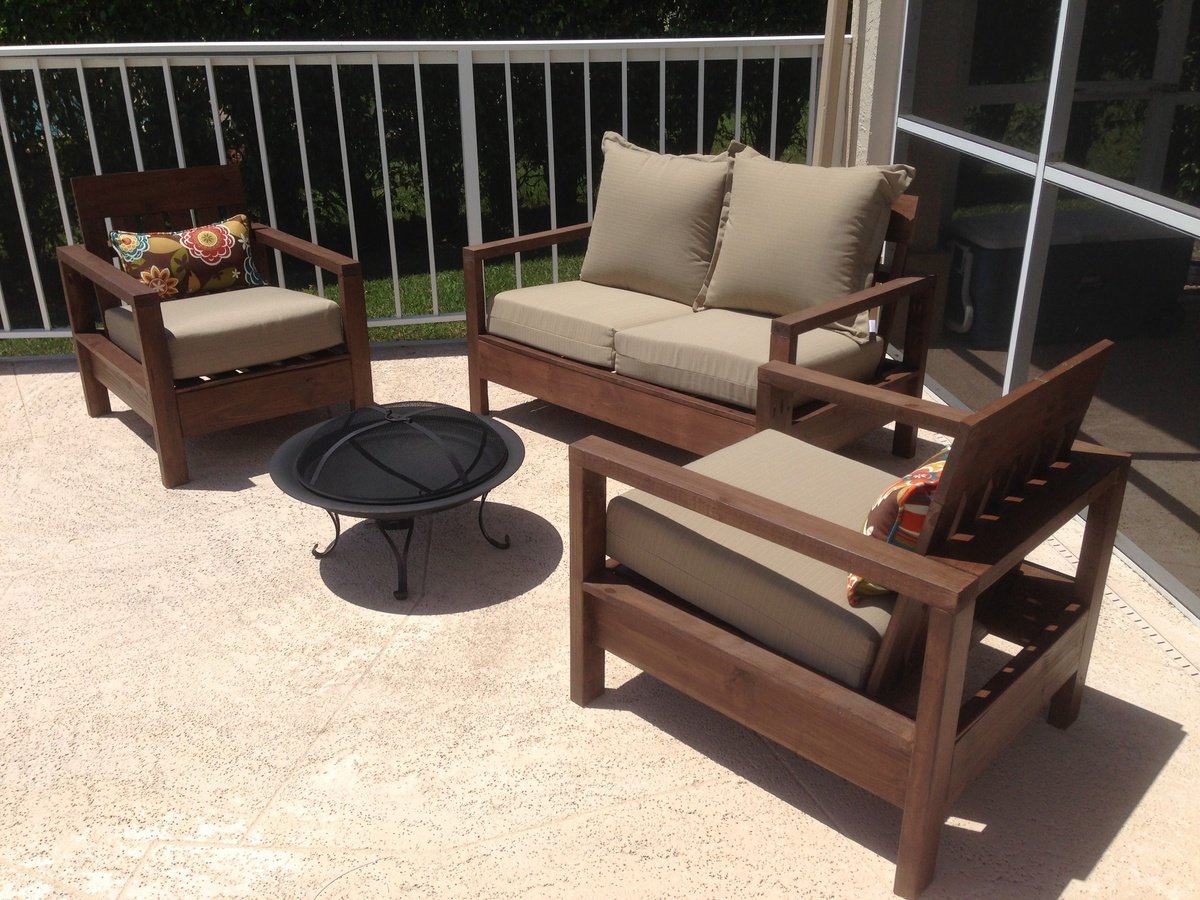 Preparation
Shopping List
1 - 1x4 @ 8 feet long
1 - 2x2 @ 8 feet long
2 - 2x6 @ 8 feet long
4 - 2x4 @ 8 feet long
2-1/2" Kreg Pocket Hole screws (about 40)
2 -1/2" self tapping wood screws (about 30)
1-1/2" self tapping wood screws (about 8)
Cut List
4 - 2x4 @ 22" - legs
2 - 2x4 @ 34" - arm rests
2 - 2x4 @ 31" - arm supports
2 - 2x6 @ 31" - arm supports
2 - 2x6 @ 25-1/2" - bases
1 - 2x4 @ 25-1/2" - back
1 - 2x2 @ 25-1/2" - back rest top
4 - 2x4 @ 23-3/4" - back slats
1 - 2x6 @ 29-1/2" - back base
2 - 2x2 @ 29-1/2" - seat slat cleats
4 - 1x4 @ 23-1/2" - seat slats
Instructions